| | |
| --- | --- |
| | / Tranter's Round |
This topic has been archived, and won't accept reply postings.
I'll never be fit enough to run Tranter's Round so decided to backpack it instead. Sharing some photos here for anyone who wants to see current snow conditions (I've got more, just ask).
http://colinhendersonphoto.com/blog/tranters-round-mamores-grey-corries-aonachs-ben-nevis
We bumped into three runners on the col between Aonach Beag and Sgurr Choinnich Mor, two of whom are attempting Ramsay's Round in a few weeks - good luck to them. I think we saw Nicky Spinks' footprints as we ascended Aonach Beag.
In reply to
Mr Fuller:
Matt, cheers, nice pics and story.
I've done the Lochaber Traverse a couple of times before, it's great to finish on Ben Nevis.
I'm jealous you got the gondola down. We missed it by an hour and had to walk. It was miserable!
Post edited at 23:09
In reply to
CH:
Thanks. Yeah, I think we'll be back for the full traverse at some point but will wait for better weather and will go a lot lighter with the kit! As for the gondola, that was a good bit of luck - we thought the last one might be 4.30 so we blasted down to catch that but it turned out to be 5.00. Yes!

In reply to
CH:
Just saw this. Was a good day out when we saw you Colin; enjoyed those brilliant photos that you posted. The weather got pretty tasty later on that Saturday didn't it! Was really wet and cold on the way off Stob Choire Claurigh (runners are frail flowers!) but by the time we had got over Stob Ban it started to improve and we were relatively sheltered after that. That was our only opportunity to recce it so we didn't have much choice really.
Lee and I got round the Ramsay in 22:50 a couple of weeks later. Had good weather for the Grey Corries and hills east of Loch Treig and then poor vis and rain during the night on the first part of the Mamores and then it improved again. We both thought the hardest of the big three rounds.
All the best,
Jules Barrett.
Post edited at 22:15
---
This topic has been archived, and won't accept reply postings.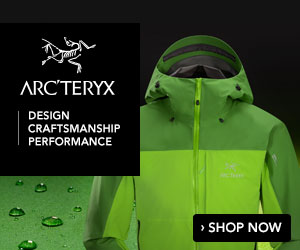 Elsewhere on the site
With four photos in this week's top ten, and a UKC gallery of stunning images we thought it was time we had a chat with... Read more
141203
0
Tonight's Friday Night Video features the Norwegian town of Rjukan, once believed to be the home of the world's tallest... Read more
141219
0
Rock shoes stink – let's face it. Boot Bananas are the perfect way to fight the funk and keep them fresh. They help... Read more
141219
0
Perhaps the perfect Xmas gift for the climber in your life... Wild Country's Crack School has two of the worlds best crack... Read more
141219
0