| | |
| --- | --- |
| | / Angel Falls free climbed |
This topic has been archived, and won't accept reply postings.
The biggest overhanging free-climb in the World
A strong team of British, Venezuelan and Russian climbers has succeeded in free-climbing the 1000m Angel Falls wall. The route, much of it behind the highest waterfall in the world, is now the biggest overhanging free-climb in the world and took nineteen days and fourteen nights on the wall to reach a magical wind-sculpted plateau full of exotic plants and animals.
Of its 31 pitches, no fewer than nine merited a British grade of E7, five of which were climbed entirely on-sight. Almost all pitches were overhanging, over half were E6 or above, and the difficulties were compounded by considerable loose rock throughout much of the route. A few pitches proved too hard or too loose to onsight and were redpointed on trad gear at about 7c+.
The climbers were John Arran (UK), Anne Arran (UK), Miles Gibson (UK), Ben Heason (UK), Alex Klenov (Rus), Ivan Calderon (Ven) and Alfredo Rangel (Ven). John, Miles and Ben between them led all of the hardest pitches but everyone in the team helped with the leading as well as with all of the hauling and fixing work.
"We were all climbing really well and running it out on poor gear, usually tiny cams and microwires"
, said Ben,
"it was stressful climbing and really helped to have the support of a big team to help us recover between hard climbing days."
Miles agreed,
"I don't think I've ever climbed so well, but we were all so motivated to push on even though the way ahead looked hideous."
John, Anne and Ivan had tried the line twice before - in 2002 and 2003 - but had been thwarted by logistics and by illness.
"Getting to the base was an epic adventure"
, said John,
"involving a tiny aeroplane landing on wild sabana and a multi-day dugout boat journey up the river Churun with local indigenous Indians, including a close encounter with a crocodile. So to get there and establish one of the hardest big-wall climbs in the world on the most beautiful rock face I've ever seen is truly a dream come true"
.
Angel Falls has seen several other ascents, most of which bypassed the main challenge of the face by starting from a 500m high shoulder on the left. Part of the free line followed a Spanish aid route, graded A4 and still unrepeated, which previously was the only direct line on the face.
Venezuelan tepuis are beginning to see more attention from big wall free climbers, with a number of routes on 400-700m walls being climbed in recent years, most of which are hard and bold but adequately protected without fixed equipment. The potential for more is enormous.
UKC News
-
http://www.ukclimbing.com/news/
In reply to
UKC News:
Superb, nice to see the Brits excelling!
J :-)
In reply to
UKC News:
By 'eck that's a bit good. Nice one!
In reply to
UKC News:
nice to see they have backed down from the "first free ascent of the Falls wall" claim made earlier on planetFear. the FFA of Angel Falls was made by Jose Pereyra et al. via "Estrella Fugaz" in 1997.
I ended up belaying Miles when he came to 'the edge' a few weeks or so before he left for this trip and he was climbing really strong. The best endurance I've ever seen!


In reply to
UKC News:
I think this is an awesome achievement- really well done to the guys (and Anne!). I'd read John and Anne Arran's previous articles about big wall climbing in South America- a very inspiring piece of climbing writing- so had been listening out for any news of how this attempt was progressing.
http://www.planetfear.com/article_detail.asp?a_id=27
Looking forward to more stories and pictures of the ascent- well done all.
---
This topic has been archived, and won't accept reply postings.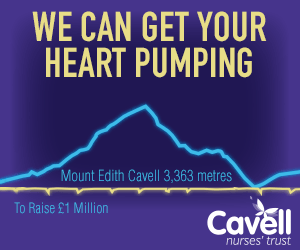 Elsewhere on the site
The Epicentre Mega Winter Sale starts in store 9am Christmas Eve. We have a great selection of in store only deals from... Read more
141218
0
This years ROCfest will be slightly different. We've decided to run a Climbing Festival, not just a competition! Over... Read more
141216
0
At a bar in Llanberis an old man chimed in And I thought he was out of his head Being a young man I just laughed it off When... Read more
141203
0
On Saturday 13th December Greg Boswell and Guy Robertson kicked off their Scottish winter season early by making the... Read more
141218
0
F ounded in 1993, Mountain Hardwear are a pretty young mountaineering clothing and equipment manufacturer but are also one of... Read more
141216
0