View latest messages in My Forums


This topic has been archived, and won't accept reply postings.

Congrats to our winners:

1) Colin Wells for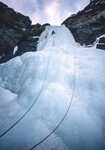 http://www.ukclimbing.com/images/dbpage.html?id=1846
("The loneliness of the long distance climber")
2) Toby Whitley for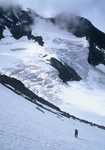 http://www.ukclimbing.com/images/dbpage.html?id=1093
("A sense of scale")
3) Roy Thomas for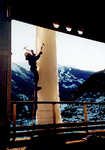 http://www.ukclimbing.com/images/dbpage.html?id=2161
("Tunnel icefall in the french alps - view 2")
Congrats to all the winners, who will get their prizes (drop me an email with your address if you read this first, guys). But most of all thanks to those who entered - with so many entries, and so many of them so good, are you surprised it took us so long to decide? The judges were unanimous in thinking these were the best three, and that they met the rules. And as you all know, the judges' decision is final.
OK, let the games begin. And we'll probably do another photo comp presently since they seem to be popular... hmm.. is that summer I see coming?
Charles
...
not showing 11 replies to this topic
...
Register as a New User
or login to gain full access to the forums. Registration is quick and completely free.
If you are definitely logged on, press Ctrl+F5 keys to reload this page [
read more
]

Unregistered users can only read messages in the most recent topics.

---
This topic has been archived, and won't accept reply postings.
My Forums