| | |
| --- | --- |
| | / the alpine club |
This topic has been archived, and won't accept reply postings.
just being looking at there site and realised that i have the relivant exspirence to become an aspirant member. what are the advanteges of joining? are there any huts? do you get discounts at caf huts? thanks
In reply to
The Great Pretender:
It's cheaper than a recip rights card from the BMC (if you're outside London). Access to a brilliant mountaineering library. No huts of their own as such, unless you count the bunkhouse in London.
In reply to
The Great Pretender:
Where are you based?
You get reciprocal rights with all the Alpine clubs.
If you are based in the South, it is particularly worth it as you get loads of lectures and other events in London and the Peak (not so great in Scotland). In addition you also get the annual Alpine club journal for free and discounts on the guidebooks (there are also gear deals with a variety of shops). There are lots of national and international meets. I think it's worth it!
In reply to
The Great Pretender:
Like any organisation, the more you put in the more you get out of it. For me, the advantages are qualitative and social rather than in terms of financial benefits.
The lectures are excellent, and you often get to see these before they are presented elsewhere, and in a more friendly informal setting. I value the library, archive and photo library as part of our climbing heritage, even though I haven't made much use of them myself.
I also get invited on a lot of trips and have made many friends and contacts, and the Alps trip is always good. I've sometimes turned up on this with no partner and still found plenty of people to climb with.
One thing I have found is that because I mix with people who travel, climb and write a lot I end up doing the same without having to think about it and it's extending me as a person.
I've met some of the most interesting people just through chatting to strangers at the club bar. An anonymous looking older gent quite often turns out to be a mountaineering legend from yesteryear, with a wealth of interesting tales to tell.
In reply to
Alison Stockwell: Second that. Have been a member for a few years and have got a lot out of it.

In reply to
The Great Pretender:I think the club is well worth joining. There are many very interesting lectures in London as well as some in Hathersage and Bristol, the majority of which are free. The Club has a great deal of history which I find fascinating. They have a fantastic library and you can often bump into some very intersting people.
---
This topic has been archived, and won't accept reply postings.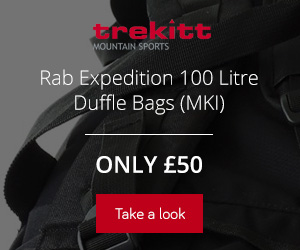 Elsewhere on the site
The Epicentre Mega Winter Sale starts in store 9am Christmas Eve. We have a great selection of in store only deals from... Read more
141218
0
On Saturday 13th December Greg Boswell and Guy Robertson kicked off their Scottish winter season early by making the... Read more
141218
0
At a bar in Llanberis an old man chimed in And I thought he was out of his head Being a young man I just laughed it off When... Read more
141203
0
F ounded in 1993, Mountain Hardwear are a pretty young mountaineering clothing and equipment manufacturer but are also one of... Read more
141216
0
This years ROCfest will be slightly different. We've decided to run a Climbing Festival, not just a competition! Over... Read more
141216
0