| | |
| --- | --- |
| | / Colorado Ice |
This topic has been archived, and won't accept reply postings.
Im lucky enough to be off Ice climbing in Colorado for a month this weekend.I have a loose plan, which includes going to the Ice park in Ouray.I was wondering if anyone can suggest anywhere to climb on route from Denver airport to Ouray,any specific routes would be good as well.Any suggestions please.
In reply to
rab:
head to rockclimbing.com... HEAPS of colorado based ice climbers there! Some might even meet up and show you around, if you're really lucky.
-Magnus
In reply to
rab:
Buy yourself a copy of Colorado Ice (Guide Book). Lots to do in Vail, Gunnison etc. But get to Ouray as fast as you can!!!
shaun crinion
on 13 Feb 2007 -
host86-142-61-18.range86-142.btcentralplus.com
In reply to
rab: go all the way to the top of bear creak in RMNP and you will find a huge frozen lake and a massive frozen waterfall! Good most of the winter should be good now i reacon! have not been in a few years. Take some snow shoes with you though or you wont make it up, and they are great on the way back down!
cant remember the nearest car park.
If you are any where near YMCA Rockies, Eastes Park call into the pool manager, tell him shaun sent you adn that you wanna do a bit of climbing! Ledgend, he will sort you out! or speak to caron in outdoor ed, husband is local guide always up for a laugh!

In reply to
shaun crinion: Cheers shaun, ill check this stuff out in my guide book.Thanks a lot.And thanks to everyone for the help and advice.
---
This topic has been archived, and won't accept reply postings.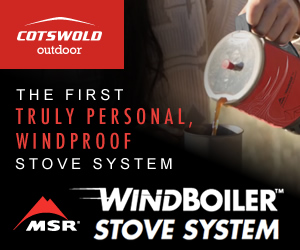 Elsewhere on the site
Rock shoes stink – let's face it. Boot Bananas are the perfect way to fight the funk and keep them fresh. They help... Read more
141219
0
At a bar in Llanberis an old man chimed in And I thought he was out of his head Being a young man I just laughed it off When... Read more
141203
0
Tonight's Friday Night Video features the Norwegian town of Rjukan, once believed to be the home of the world's tallest... Read more
141219
0
F ounded in 1993, Mountain Hardwear are a pretty young mountaineering clothing and equipment manufacturer but are also one of... Read more
141216
0
Perhaps the perfect Xmas gift for the climber in your life... Wild Country's Crack School has two of the worlds best crack... Read more
141219
0