View latest messages in My Forums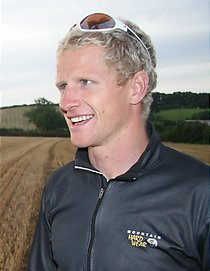 Free Tim Emmet Lecture at Awesome Walls, Stockport. Saturday 15th March 2008, 6pm Start.
Watching Tim Emmett on stage is something every climber should do at least once a lifetime. His energy knows no bounds; as a result you will leave the lecture hall in much the same way you might have left the cinema after watching Rocky or Karate Kid as a youngster – inspired, energized, and capable of anything! Tim's lectures take you on a whirlwind tour of deep water soloing, humour, huge falls, fun, rock climbing, BASE jumping, laughter, ice climbing, wing-suits and hilarity. Entrance is FREE (but a donation in the BMC access tin will be appreciated) so get down to Awesome Walls, Stockport and come and experience 'The Emmett' for yourself.
http://www.timemmett.com/
The lecture has been organised to follow on from the first round of the BMC Youth Climbing Series. Please note that the wall will be closed all day for the competition but spectators are welcome.
Dave Douglas
Awesome Walls Climbing Centres
http://www.awesomewalls.co.uk/contact.html
http://www.flickr.com/photos/awccstockport/
In reply to
D Douglas: Sounds like a busy day for Tim. Is he not lecturing at the Outdoors Show in Birmingham earlier that day?
In reply to
D Douglas:
Do we need tickets or can we just turn up?
In reply to
all:
Yes Tim is lecturing earlier at the Outdoors Show in Birmingham then driving up to us in Stockport.
Tickets are not needed, just turn up.
Hope to see you there.
Cheers
Dave Douglas
Awesome Walls Climbing Centres
http://www.flickr.com/photos/awccstockport/
---
My Forums