| | |
| --- | --- |
| | / COMP ARTICLE: A Grand Day Out 1: Dinner In The Mountains |
This topic has been archived, and won't accept reply postings.
In reply to
Mick Ryan - UKClimbing.com:
How many competitions run by other people (other than UKC) start to make the entries public before the closing date?
I would have though that it would be more fair to all entries (especially the earlier ones) if you didn't publish any until after the comp is closed.
In reply to
Bob kate bob:
We publish them as they come in and we publish them all. The reason being is that we usually have a lot of entries and if we spread them out they have a better chance of being read. It is also easier to manage. With the DMM My First Lead Comp we had 130 entries all published ober 3 months.
They will also all feature on one page as well as individually on the Competition page.
http://www.ukclimbing.com/articles/older.html?category=7
We also usually run some inhouse news items and newsletters about entries so far, as well as running banners that direct to them all.
I won't bore you with readership figures unless you ask, but previous comps run like this are very well read.
You can enter until Midnight on Monday 9th March.
In reply to
Mick Ryan - UKClimbing.com:
You could publish them inthe same way (and I would expect you would get the same readership) AFTER the comp closes.
I wonder why all other comps I can think of that are not run by UKC only publish entries until after the closing date?
In reply to
Mick Ryan - UKClimbing.com:
Hi Mick,
Is there a change of policy then? I can no longer find the link to any of the Grand Day Out articles already published.
If so it's a pity. Part of the joy of these comps is reading all the contributions, not just the highly polished, professionally written ones that deservedly win. Everyone has to start somewhere and everyone needs encouragement.
People shouldn't underestimate the courage it takes to hit that submit button, nor the buzz you get seeing your work out there for everyone to read.
As to it being fair or not, I'm not sure how reading earlier entries is going to help somebody win. It's not a quiz and they're unlikely to copy the answers. Writing is a personal thing, requiring ideas as well as technique. As long as the judges don't take into account the, (sometimes partisan), critiques of the forum, I can't see the problem.

---
This topic has been archived, and won't accept reply postings.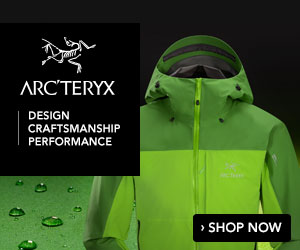 Elsewhere on the site
Rock shoes stink – let's face it. Boot Bananas are the perfect way to fight the funk and keep them fresh. They help... Read more
141219
0
With four photos in this week's top ten, and a UKC gallery of stunning images we thought it was time we had a chat with... Read more
141203
0
F ounded in 1993, Mountain Hardwear are a pretty young mountaineering clothing and equipment manufacturer but are also one of... Read more
141216
0
Perhaps the perfect Xmas gift for the climber in your life... Wild Country's Crack School has two of the worlds best crack... Read more
141219
0
Tonight's Friday Night Video features the Norwegian town of Rjukan, once believed to be the home of the world's tallest... Read more
141219
0