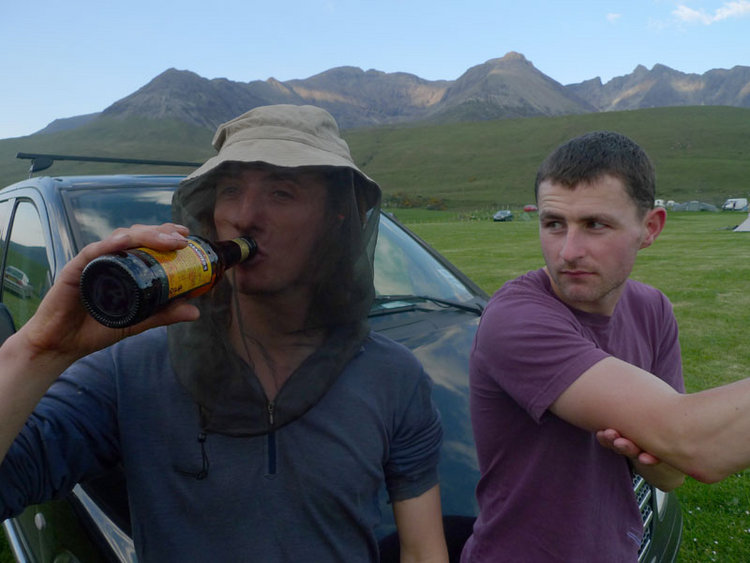 Two competitions. One a poetry contest, one a video advert competition. The topic - MIDGES. The Product - The Outdoor Research Bug Bucket (and Sun hat). The prizes are substantial. Ten Outdoor Research Bug Buckets and £500 in additional Outdoor Research gear.
Read more at
http://www.ukclimbing.com/articles/page.php?id=1864
POST YOUR POEMS ON THIS THREAD
ENDS FRIDAY 3rd JULY
Dead simple. No special skills involved. Anyone can enter. Simply write a poem about midges - in any form you like; an ode, lyrical, a sonnet, free verse, an epitaph - yes an epitaph, or an elegy, perhaps even a dramatic monologue and if you want to be really clever - an acrostic.
Very simple to enter to.
Just post your poem on this thread.
The best five poems as judged by Steve Roberts and the team at The Mountain Boot Company each get an Outdoor Research Bug Bucket AND you then have to take a photo of you wearing it and send it back to us (mick@ukclimbing.com)and we shall publish the five poems with photos of their authors wearing Bug Buckets in a special article.
Full details about this competition here:
http://www.ukclimbing.com/articles/page.php?id=1864
Including PART TWO Bug Bucket Video Advert Competition
...... with prizes totalling £500 of Outdoor Research gear.
Good luck.