| | |
| --- | --- |
| | / NEWS: Best Kendal Line Up Yet... The Details |
This topic has been archived, and won't accept reply postings.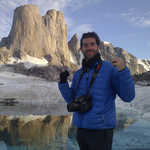 Tom Hornbein, Chris Sharma, Leo Houlding, Steve House, Alastair Lee, Ueli Steck, Alain Robert, Jon Bracey, Matt Helliker, Glen Denny, Colin Mortlock, Doug Scott, James McHaffie, Conrad Anker, Stefan Glowacz, Cameron McNeish, Simon Yates, Stephan Siegrist, Dave Pickford, Andy Parkin, Andy Kirkpatrick, Ian Parnell, Maj Phil Packer, Eric Robson, Jerry Moffatt, Suzy Madge, Kate Rawles, Henry Worsley........and more
Mick Ryan gives us the lowdown on this year's Kendal Mountain Festival with details about some of the main speakers and films.
A beacon lighting up the early winter darkness with a glowing light of climbing spirit and camaraderie.

Read more at http://www.ukclimbing.com/news/item.php?id=48658
In reply to
UKC News: do you have to pay for each single lecture/film you want too see? sounds expensive!
In reply to
Alex Mason: yeah it's pricey if you 'pay per view'. However, like Mick said check out the ticket options. There's usually all sorts of options, from things like an all-day film pass, all-day everything pass, ticket for the whole festival, all sorts. Bear in mind it's well worth it. You usually have you eyes opened to something new. For example, I nipped in to see the last half of a paragliding film while I was waiting for a presentation to start. I wasn't expecting much but it turned out to be absolutely awesome. I now have a paragliding ambition!
In reply to
Alex Mason:
I'd recommend getting a film pass for Friday (a bit busy at the weekend except at 9:00am) and see stuff on Saturday and Sunday without overdoing it, as lots of other things going on are good. It is pricy but no more than most talks or films. There are also a few too many rambler loadsamoney types desperate for their latest everest death fix stories for my liking but I guess they help bankroll the festival. A lot of the talks, films and extras are real good and there are some freebie fringe things like the art and the odd free presentation (MarcC's band performing to confused grannies amongst industial museum pieces with Gordon Stainforth dressed as Elvis I shall remember to my grave...I nearly died laughing so it can be closer than you think) and some good bargains in the attached shops. The best bit for me is also free... meeting climbers, new or old mates, and the next best thing is no different from a normal weekend good night out: the late bar to drink with said climbers. You can also harrass hacks on a freebie (Mick Ryan seems to encourage it).
---
This topic has been archived, and won't accept reply postings.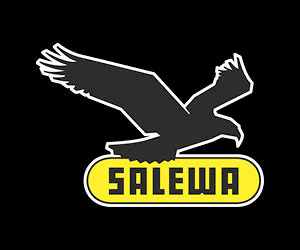 Elsewhere on the site
F ounded in 1993, Mountain Hardwear are a pretty young mountaineering clothing and equipment manufacturer but are also one of... Read more
141216
0
Rock shoes stink – let's face it. Boot Bananas are the perfect way to fight the funk and keep them fresh. They help... Read more
141219
0
Perhaps the perfect Xmas gift for the climber in your life... Wild Country's Crack School has two of the worlds best crack... Read more
141219
0
Tonight's Friday Night Video features the Norwegian town of Rjukan, once believed to be the home of the world's tallest... Read more
141219
0