| | |
| --- | --- |
| | / NEWS: VIDEO: Pou Brothers Climb F8c+/9a Big Wall |
This topic has been archived, and won't accept reply postings.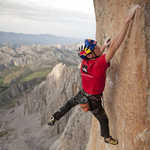 The well known Spanish team of
Iker and Eneko Pou
have completed what they consider to be their hardest big wall route yet.
Orbayu, on the Naranjo de Bulnes, is 500m long, has 13 pitches and the crux pitch weighs in at a mighty F8c+/9a.
Read more at http://www.ukclimbing.com/news/item.php?id=49160
In reply to
UKC News:
fantastic effort!
have to say, the video was really disappointing - I know it didn't state anywhere that it should be a 'real' video account of the climb, but it was strange for me to see something so obviously arranged by (or for?) the sponsors, I would think they also want to portray themselves as "real" climbing brands - take a closer look at the two fall sequences for example - is it coincidence that the filming of the first fall is shot from such a perfect distance that he falls the full length of the frame to maximise the effect, and in the second one he very clearly avoids moving up to a mono/small pocket, in order to visibly slap at a blank wall and create the "heart in mouth" fall.
I understand why some of the shots have to be staged - it would be too much to ask that you had one camera filming the falling climber from above, one from the side, and one on a close up of the belayer being pulled off his stance and they all happened to be just in the right place at the right time - but staged clips like this seem to be just a short step away from fully set up action shots, conducted in complete safety - in which case i'll just turn on cliffhanger, mission impossible 2 or vertical limit.
I'm really impressed with the climbing feat these guys have pulled off, and the film can in NO way cheapen the effort and accomplishment.
Would be interested to hear someone else's take on the film, no need to flame, I'd be more happy to hear other people's views on the film rather than other people's views on my views...
:-)
In reply to
lostintranslation:
i thought it was a load of old Pou
In reply to
lostintranslation:
It does appear to be a promo film. I don't think that they would release a more comprehensive video account of the ascent for free.
Filming and editing takes a great deal of time, expertise and money.
Still it adds to the report, along side the words and images.
Maybe there will be more later.

In reply to
UKC News:
500m is hardly a big wall! Where's the portaledge and crap tube? Is it just a single pitch of that sort of grade before dropping off to 7s and low 8s?
---
This topic has been archived, and won't accept reply postings.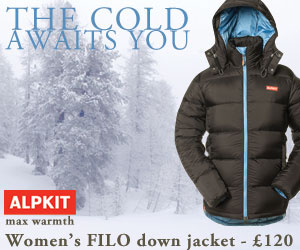 Elsewhere on the site
Tonight's Friday Night Video features the Norwegian town of Rjukan, once believed to be the home of the world's tallest... Read more
141219
0
The release of Peter Jackson's new film The Hobbit: The Battle of the Five Armies on 12th December may not appear to link to... Read more
141212
0
F ounded in 1993, Mountain Hardwear are a pretty young mountaineering clothing and equipment manufacturer but are also one of... Read more
141216
0
Perhaps the perfect Xmas gift for the climber in your life... Wild Country's Crack School has two of the worlds best crack... Read more
141219
0