Click to view latest messages in all forums

This topic has been archived, and won't accept reply postings.
Topic - COMPETITION: Become A UKClimbing.com Gear Tester WINNERS
by - UKC Articles
on - 12 Mar 2010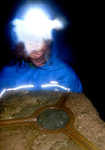 The winners are: Matthew Munro, Sarah Flint, Alexandre Buisse, Bron Edwards and Andrew Warren.

Congratulations. TIKKA XP˛ on there way.

The Questions
1. The Petzl TIKKA XP˛ is the perfect climber's torch when using a 60 metre rope. Why?

It shines up to 60 meters at maximum level

2. Petzl stop measuring the performance of their headtorches at a given minimum level of light. What measurement is it?

0.25 lux or approximately the amount of illumination given off by the full moon on a dark night.

3.The TIKKA XP˛ has a built-in red LED. True or False:
True

4.The TIKKA XP˛ is compatible with alkaline, rechargeable or lithium AAA batteries. True or False:
True

THIS COMPETITION IS CLOSED





Someone out there is going to get the chance to be a UKClimbing.com gear tester for a year.

We are after someone who is active and can communicate clearly, using words, images and possibly video. They have to have a love of outdoor gear, how it works and is used, and be able to give an honest assessment of climbing and mountaineering equipment to all those who visit UKClimbing.com.

Full details in this Petxl TIKKA XP˛ competition.

Read more at http://www.ukclimbing.com/articles/page.php?id=2548
... not showing 4 replies to this topic ...
Register as a New User or login to gain full access to the forums. Registration is quick and completely free.
If you are definitely logged on, press Ctrl+F5 keys to reload this page [read more]



Unregistered users can only read messages in the most recent topics.
---
This topic has been archived, and won't accept reply postings.

[top of page] - [forums latest]