Click to view latest messages in all forums

This topic has been archived, and won't accept reply postings.
Topic - OI NEWS: Forecast Good For North Wales This Weekend: UPDATE
by - UKC Gear
on - 09 Apr 2010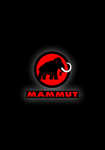 There is a great forecast for North Wales this weekend. If you are in the area, pop in to V12 Outdoor In Llanberis for another Mammut event.

UPDATE FROM V12

This weekend Mammut will be running a special test kit event in the Llanberis Pass. Mammut UK staff, plus sponsored climber, Dougal Taverner will be arriving with a van full of test goodies, including all manner of rock shoes, harnesses, ropes etc.

The forecast looks good so the plan is to station the van at the Cromlech layby in the Llanberis Pass. Do check at the V12 Llanberis shop first as this arrangement may change if the weather turns awry.

The test kit will be available to try, but do bear in mind that on a busy Easter holiday weekend the laybys are likely to fill up quickly in the morning. There is of course a regular bus service running up and down the Pass; failing that it's a pretty easy hitch. Or just go later in the day: by mid afternoon the layby spaces usually become available again.
Mammut fans will also be pleased to note that the V12 in house Mammut shop is well stocked with an extensive range of products, and includes an enticing 'sale rail'.

http://news.v12outdoor.com/2010/04/09/mammut-test-kit-in-llanberis-pass/

Read more at http://www.ukclimbing.com/gear/news.php?id=2660
... not showing 6 replies to this topic ...
Register as a New User or login to gain full access to the forums. Registration is quick and completely free.
If you are definitely logged on, press Ctrl+F5 keys to reload this page [read more]



Unregistered users can only read messages in the most recent topics.
---
This topic has been archived, and won't accept reply postings.

[top of page] - [forums latest]