Click to view latest messages in all forums

This topic has been archived, and won't accept reply postings.
Topic - OI NEWS: Dine in a Mine with Julia Bradbury at Keswick Mountain Fest
by - UKC Gear
on - 13 May 2010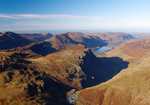 It's a black tie dinner on Friday 21 May with a radical difference: set in the cavernous glory of the 900 year-old Honister Slate Mine, deep in the heart of the Lake District.

The truly unique dining experience starts with a champagne and canapes reception in Keswick then a ride up to the legendary mine in 4 x 4s. Dinner – also inside the mine – will be in a section which has been especially opened up into a glorious dining room with views over the jaw-dropping beauty of the stunning Borrowdale valley.

Tickets for the dinner-of-a-lifetime event are £125 per person and the evening will be hosted by BBC1's Countryfile presenter and outdoor evangelist Julia Bradbury.

Read more at http://www.ukclimbing.com/gear/news.php?id=2729
... not showing 25 replies to this topic ...
Register as a New User or login to gain full access to the forums. Registration is quick and completely free.
If you are definitely logged on, press Ctrl+F5 keys to reload this page [read more]



Unregistered users can only read messages in the most recent topics.
---
This topic has been archived, and won't accept reply postings.

[top of page] - [forums latest]