| | |
| --- | --- |
| | / Audio Books |
This topic has been archived, and won't accept reply postings.
I know these are the lazy man's way of reading a book but as I seem to be doing a lot of driving at the moment they are a convenient way of catching up on my 'reading' and I don't have to listen to Moronic FM ! so it's a win win situation ;-)

Anyone got any recommendations for good audio books to while away those motorway miles ?
The Radio 4 Sherlock Holmes series. They did the 4 novels and 52(?) short stories.The thing is, they're not simply the book being read out, they're the original stories fleshed out into 45 minutes each.

I find something like a radio play much easier to follow when driving than a book being read.
In reply to
David Peters:
I get audio books out the local library, they have a really good collection. My favourite one by miles (that I picked out because I was running out of options) was "A Short History of Tractors in Ukranian" by Marina Lewcyka sp? The narrator is absolutely fantastic, unlike some of those American over-actors that can narrate the books. If you like it she's written "Two caravans" as well which is equally amusing, well written and read by the same wonderful narrator.
In reply to
David Peters: If Terry Pratchett's your thing, the unabridged versions are good; I found the abdriged versions read by Tony Robinson much less so. I also enjoyed Robert Harris's 'Archangel', Bill Bryson's 'Down Under' and am currently enjoying John Wyndham's 'The Chrysalids' as audio books.
T.
In reply to
David Peters: Have you come across librivox? Free audiobooks of texts that are in the public domain. It's all done by volunteers so ome of them are good, others not so much. Find a narrator you like and see what they've recorded.

In reply to
Philip:
I would think that a radio play would be far less distracting for driving as the different voices don't need as much imagination to put the words to the right character.
My choices: The Hitch-hikers Guide to the Galaxy series, the Miss Marple stories starring June Whitfield, Fry's English Delight for factual interest.
---
This topic has been archived, and won't accept reply postings.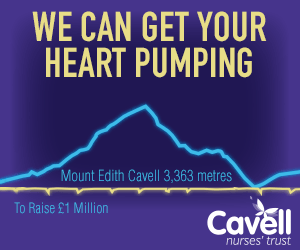 Elsewhere on the site
This years ROCfest will be slightly different. We've decided to run a Climbing Festival, not just a competition! Over... Read more
141216
0
F ounded in 1993, Mountain Hardwear are a pretty young mountaineering clothing and equipment manufacturer but are also one of... Read more
141216
0
Climbing Technology's range of winter hardware continues to grow and for winter 2014 they have a crampon in the range to... Read more
141217
0
Steve Dunning has made what is likely the tenth ascent of The New Statesman, the classic and bold gritstone arete at the Cow... Read more
141216
0
With four photos in this week's top ten, and a UKC gallery of stunning images we thought it was time we had a chat with... Read more
141203
0