| | |
| --- | --- |
| | / NEW ARTICLE: Bank Holiday Behemoth |
This topic has been archived, and won't accept reply postings.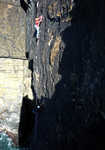 In this short article, UKC Editor Jack Geldard visits Gurnard's Head in Cornwall, the superb greenstone sea cliff, home to several famous adventure routes such as Right Angle (HS), Behemoth (E2) and Mastodon (E3).
"POP! One of the three pieces I had placed ripped out and we both swung like conkers, moving three feet to our left, dangling high above the roaring waves. Our hearts leapt out of our chests and I cursed myself for not backing up the small cam..."

Read more at http://www.ukclimbing.com/articles/page.php?id=2981
In reply to
UKC Articles:
Hey Jack, thanks for the article and in particular the pages from SW Rockfax. This is the first time I've seen a really good photo of the Mastodon wall. This is of particular interest to me due to the account of an epic which you'll see below. I never went back to the crag after this, so now it all becomes vivdly clear. I've posted this before (it's cut and posted from that thread) so apologies to those I've bored with it before!
"70s, Gurnard's Head, Cornwall (Checking in my diary it was actually Spring Bank 1982). I'd just done Mastodon with Paul Milward. Paul then went to do Right Angle with Elaine and I scrambled down to sea level on the other side of the crag to take photos. The sea was rough and it was very atmospheric watching them traversing along at sea level. At some point I decided to go higher (maybe because of the waves, but I'm not sure due to the following events wiping my memory a bit...!) I decided I'd solo the corner crack at the right hand end of the crag. I thought it was given VS but looking at the database, it would seem to be S. I climbed up and over a small bulge and onto a slab. Above this a short corner led to the top.
I was almost at the top and slid my hand into a jam and squeezed. One side of the crack crumbled and gave way and I dropped down suddenly onto the slab. As I slid down this, I turned to face outwards - the sea was enormous - and I shot off the edge of the slab into waves. As I was falling I remember two things. One was Elaine screaming, the other was the certainty that this was the end, I was going to die. I was thrown about by the sea and have no recollection of how long I was in there, when suddenly I found myself battered into the base of the crag and thrown roughly onto a ledge. I crawled to the back of this and stood up, not knowing if I was alive or not. Then something made me turn and look at the sea again and I saw a mountain of water about to hit me. The wall was very smooth and had no holds - there was only a smooth wide crack. I got hold of the crack in the way you might if you were trying to prise lift doors apart and thrust my head into it and twisted my neck to jam my head in it. The mountain crashed over me and the pull down towards the sea was incredible, but eventually it drained down and I was still there - unfortunately at the foot of Tropospheric Scatter E4 6a. Eventually Paul and Elaine got back up to the top of the crag and managed to lower a rope with harness and jumars to me. Thirty years on I can still feel that fall and the helplessness and resignation to my fate... it still drives a surge of adrenalin around my body!"
In reply to
UKC Articles:
Must have been a great day getting both those routes done within the tides - nice one. We did Behemoth a few weeks ago and I was very glad the crux pitch was dry!
Great crag.
In reply to
UKC Articles:
I did Behemoth years ago with Parky, we had to crawl (flat out) across the ledge to the base of the corner as it was so slippery. Two points of aid up the corner too as that was also a greasy mare!
Chris

In reply to
UKC Articles:
Jon - That doesnt sound like a nice day out!
Great article and pictures Jack. Were you there on Sunday? If so I think we saw you arrive and ab down? we came down to have a look at RightAngle but the other half didn't fancy the traverse after a couple days of Bosigran.
---
This topic has been archived, and won't accept reply postings.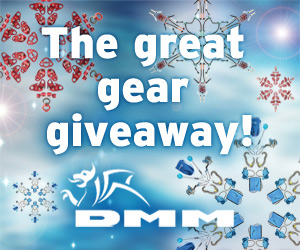 Elsewhere on the site
Climbing Technology's range of winter hardware continues to grow and for winter 2014 they have a crampon in the range to... Read more
141217
0
The release of Peter Jackson's new film The Hobbit: The Battle of the Five Armies on 12th December may not appear to link to... Read more
141212
0
This years ROCfest will be slightly different. We've decided to run a Climbing Festival, not just a competition! Over... Read more
141216
0
F ounded in 1993, Mountain Hardwear are a pretty young mountaineering clothing and equipment manufacturer but are also one of... Read more
141216
0