Click to view latest messages in all forums

Premier Post - Lowe Alpine: 44 Years Of Continuous Innovation
by - Lowe Alpine
on - 03 May 2011 - www.lowealpine.com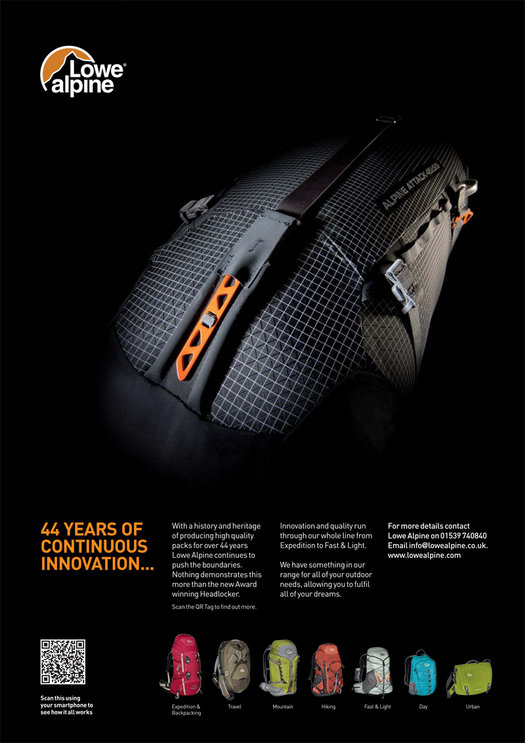 Explore our range of packs:
http://www.lowealpine.com/eng/
by - JoshOvki
on - 08 May 2011
In reply to Lowe Alpine:

I have been using the new Peak Attack, and it has been amazing so far. Only thing I didn't like has been sent back to Lowe as feedback. Such good bags.
by - michael00693
on - 24 Aug 2011
In reply to JoshOvki: What did you find wrong with it?
by - Alan Dixon
on - 26 Aug 2011
In reply to Lowe Alpine:
Is this the bag that Andy Cave had a hand in developing? Me and my brother did a weekend with him about 18 months ago and he mentioned he was developing a new pack with LA
---

[top of page] - [forums latest]