| | |
| --- | --- |
| | / TODAY: Houlding, Bransby, Long and Pickles LIVE |
This topic has been archived, and won't accept reply postings.
Bean Bowers is an American climber, alpinist and skier. He has been diagnosed with cancer.
Some of his UK friends: Ben Bransby, Leo Houlding, Adam Long and Jason Pickles are holding a fundraiser at the The Maynard Hotel, Grindleford on 12th June 2011, 7 -10pm

Read more at http://www.ukclimbing.com/gear/news.php?id=3725
In reply to
UKC Gear:
BTW, it's Grindleford village sports day on the afternoon of Sunday 12th June. Come join in the fun! It's the first day of carnival week.
I'll spread the word to the local climbers.
MattH
Just heard from Roc Over in Manchester. They are selling tickets, and have also donated 3 12 climb passes to the wall for the auction. Cheers guys!
Various auction items/tombola prizes have been arriving at my house - it's looking like there will be some pretty good stuff available.
If you're after more info or tickets you can also PM me through here or email me direct.
In reply to
Ben Bransby: Quick reminder that this is going on this Sunday. As stated in the link above you can get tickets from the folks at Outside, The Climbing Works, Roc Over in Manch or via me. The venue is pretty big so there should be plenty of tickets avaliable on the door.
RAB have also recently agreed to help out with some more auction items (4 Jackets) which is awesome, so as well as 3 lectures there is also over £2500 worth of gear up for auction so depending on how rich/hit by the financial crisis/drunk people are there could well be some pretty good bargins to be had.
A few items for auction/tombola:
Patagonia, Rab and Berghaus Jackets
DMMs new ropes (singles and doubles)
Evolv rock boots
Entries to Climbing Works and Roc Over
Peak Bouldering guide (hot off the press - if they make it on time!)
DVDs
Books
Chalk bags
etc
Mick has also promised a special UKC/Mick Ryan item!
For a full list of what there is so far (including size and colour where known) you can visit the Beyond Hope blog:
http://climbersblogs.blogspot.com/
Big thanks once again to all the sponsors:
Patagonia
Rab
Outside
DMM
Evolv
UKC/Mick
The Climbing Works
Roc Over Climbing
Posing Productions
Vertebrate Publishing
All money made from the entries, tombola and auction will be going to help Bean out in America: www.beanfever.com
Come along and give Leo a heckle!

In reply to
Mick Ryan - Senior Editor - UKC:
BUMP!
Give yourself a break from this miserable weather tonight with some beautiful photos, funny stories and cheap gear!
Tickets are selling fast so if you're planning on buying on the door it'll be worth getting there in plenty of time...
---
This topic has been archived, and won't accept reply postings.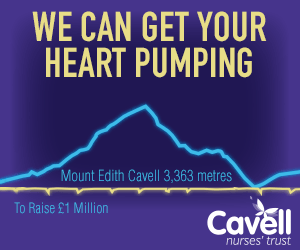 Elsewhere on the site
Tonight's Boxing Day/Friday Night Video features gritstone climbing in Staffordshire - what better way to get motivated for... Read more
141226
0
Perhaps the perfect Xmas gift for the climber in your life... Wild Country's Crack School has two of the worlds best crack... Read more
141219
0
Outside's BIG WINTER SALE is now on! We've got up to 45% off selected waterproofs, softshells, fleeces,... Read more
141226
0
The release of Peter Jackson's new film The Hobbit: The Battle of the Five Armies on 12th December may not appear to link to... Read more
141212
0
F ounded in 1993, Mountain Hardwear are a pretty young mountaineering clothing and equipment manufacturer but are also one of... Read more
141216
0