| | |
| --- | --- |
| | / Westcomb |
This topic has been archived, and won't accept reply postings.
Was having a look on the web for a new jacket and as usual its thrown up a 'foreign' brand that pretty much meets all my requirement.

The jacket is a WESTCOMB Cruiser LT Hoody.

I've not heard of the company before so want to ask does anyone have any experience of this companies products in general and more specifically the jacket listed above?

Anyone know if there is a UK dealer for this company as I can't see anything. I wouldn't order it from abroad.
Cheers
In reply to
Indy: Never owned one but they're a Canadian Snowboard brand. I'm pretty sure I've seen them in the UK too - might be worth looking at some independent snowsport shops to see if you can get it in the uk. C-:
In reply to
CarolineMc:
I've found a UK importer but it seems to have gone dead after 2009. I've mailed them so see what they have to say.
Obviously the jacket seems to be perfect but not going to chew my ass off trying to get one.
DavyWA
on 16 Sep 2011 -
02d87c84.bb.sky.com
In reply to
Indy: I've only recently found the brand myself but all the digging I have done proves it to be good stuff.
Spoke to one of the guys at a shop called Outside, who used to stock it, and he had a lot of good things to say about Westcombs gear. It seems no one is stocking it this year as it is quite an expensive product due to the weak Canadian dollar and the fact they solely manufacture their gear in Vancouver, Canada.
There is an agent I came across who you might be able to order from -
http://beyondhope.co.uk/westcomb.html
But if your like me I won't order anything until I've laid my hands on it. I'm looking forward to seeing their gear in real life.
Let me know how you get on and how it is if you decide to get it...
Cheers, Davy
In reply to
Indy: I have a westcomb recon IS hoody.
Im really happy with that jacket overall, very good build quality etc, but a couple of little details that seem silly like...
Its an heavily insulated jacket, with the hood drawcords tucked away so you have to unzip down to mid chest height to adjust, they are also quite small and fiddly especially with gloves on.
and the lower pockets have all the insulation behind them, so they arent actually very warm.
Bomber belay jacket though.

I've been using a Specter LT Hoody for 2 seasons now. It's like a Rab Latok Alpine but lighter.

I do live in Canada so I've got easier access but they make quality kit. Company is small and all made in Canada.
---
This topic has been archived, and won't accept reply postings.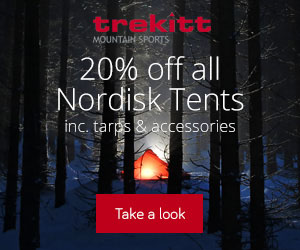 Elsewhere on the site
The release of Peter Jackson's new film The Hobbit: The Battle of the Five Armies on 12th December may not appear to link to... Read more
141212
0
Rock shoes stink – let's face it. Boot Bananas are the perfect way to fight the funk and keep them fresh. They help... Read more
141219
0
Tonight's Friday Night Video features the Norwegian town of Rjukan, once believed to be the home of the world's tallest... Read more
141219
0
Perhaps the perfect Xmas gift for the climber in your life... Wild Country's Crack School has two of the worlds best crack... Read more
141219
0
F ounded in 1993, Mountain Hardwear are a pretty young mountaineering clothing and equipment manufacturer but are also one of... Read more
141216
0
---