View latest messages in My Forums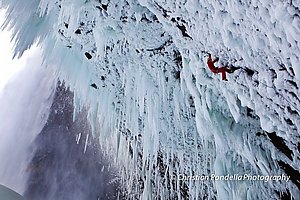 Tim will be lecturing at The Rheged Centre on Saturday 15th October at 7.30pm. The content will include 'Muy Caliente' North Wales' first E10 and 'Spray On', the most outrageous ice climb in the world...and probably the hardest! As always Tim's enthusiasm will be filling the room and this is definately a date you should have in your diary! Tickets only £12.50. Call 01768 868000. Parking is Free and the bar will be open.
http://www.rheged.com
In reply to
boomer356: There is now a buy one get one free offer on tickets now! Check out the website!
In reply to
boomer356: Due to unforseen circumstances this Lecture is cancelled. Apologies.
In reply to
boomer356:
For those who live in the london Area, Tim will be at the following venue
On tuesday 15th Nov
"Spicy Times" a slide show by Tim Emmett
Tickets: £12 per person or £18 for a pair
Tickets –01920 882189
Door/Bar open from 5pm show starts 8pm
Allenburys S&S Club, Harris's Lane, Ware, Herts, SG12 0DJ
---
My Forums