| | |
| --- | --- |
| | / Ama Dablam in Spring |
This topic has been archived, and won't accept reply postings.
Hi

I'm after some information regarding climbing Ama Dablam in Spring. I know the more popular time and more reliable conditions are Autumn.

Has anyone on here experience of conditions in general in spring in the himalaya? In particular ama and also island peak/lobuche east as acclimatisation peaks?

We are looking to go independent although would need to join a permit for a commercial organiser. Any ideas which operators/guides would allow us to do this?

In terms of equipment, would double layer synthetic boots be ok, such as scarpa 6000 or spantik?

Any advice/information greatly appreciated.

Cheers

Adam
In reply to
adamsky:
Hello,
Having just come back from the Khumbu and seeing the enormous amount of people heading for AD I would seriously warn anybody from attempting it this time. From last count there were 35 teams (4 to 18 members in each) at basecamp. I bumped into Kenton Cool and he had just come down the beast and his experience was also quite negative , primarily due to the huge amount of people. I experienced similar crowds on Island peak (120+ on summit day) and will change my plans for springtime when doing future trips to the Khumbu!
I did a Mera peak last April and enjoyed nothing but solitude.
Expect a lot more snow and adjust your kit accordingly but at least you will be getting the experience one can expect from climbing a mountain of this magnitiude!
In reply to
adamsky:
ps. We use Himalayan Guides for all our logistics. In the past we have discussed AD in spring with them and they were good to get permits etc for us.
Spantics would be my boot of choice for AD in spring.
In reply to
adamsky:
Hi
I can't comment on Ama Dablam, but I climbed Island Peak and Lobuche East in Spring last year (mid-may). On Island Peak I think there was one party of 3 plus Sherpas ahead of us, and one of similar size behind. On Lobuche there was only one other small group (2 clients) on the mountain that day. We also did Pokalde - nobody else on that at all.
Very thin snow in general, with the headwall on Island Peak being rotten old ice & rock / choss - not nice. No snow on the slabs below the glacier on Lobuche, which itself is apparently retreating. Having said that quite a some snow fell before our Island Peak attempt, which nearly scuppered us, but in the fairly hot day time temps of May the fresh stuff melted quickly.
Best
Gavin
---
This topic has been archived, and won't accept reply postings.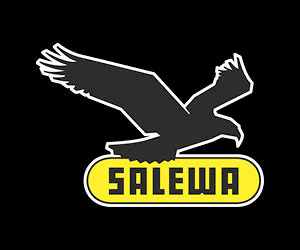 Elsewhere on the site
The release of Peter Jackson's new film The Hobbit: The Battle of the Five Armies on 12th December may not appear to link to... Read more
141212
0
Tonight's Friday Night Video features the Norwegian town of Rjukan, once believed to be the home of the world's tallest... Read more
141219
0
F ounded in 1993, Mountain Hardwear are a pretty young mountaineering clothing and equipment manufacturer but are also one of... Read more
141216
0