| | |
| --- | --- |
| | / Spinal surgery and return to climbing |
This topic has been archived, and won't accept reply postings.
Turns out I have myself a rather severely herniated disc which is going to require surgery.
Has anyone else had similar? How long did your recovery take?
In reply to
airbournegrapefruit:
Don't know if Tiggs is still posting, but she's had spinal surgery and still climbs, as far as I know.
In reply to
airbournegrapefruit:
Depends on what they do with it. Make sure you talk to the physio about it when you get your rehab regime. Plenty of core stuff is a good idea even before the surgery, but make sure you do it properly so you aren't adding pressure to the disc.
In reply to
airbournegrapefruit:
Is surgery definitely the only option?
I had a severely herniated disc about 5 years ago. Having previously re-habilitated a similar (but less severe) injury 10 years before that without surgery, I was very keen to avoid going under the knife this time, but after several ostoes and physios told me I really needed to see a surgeon, I went to see one and get an MRI done. I was lucky in that I got one was also a very keen sportsman. He told me that he could do the surgery, and guarantee to correct the problem, but as the procedure is rather invasive, even if it went perfectly he could not guarantee that it wouldn't cause other issues, possibly permanent, that might affect my sports. On the basis that your disks can regenerate on their own up to about the age of 60, I decided to stick with conservative treatment, with the backup of knowing that if the pain really did get to much for me, I could go get it resolved.
Took me about 6 to 8 months to be back in training (although it was pretty paintful, about 18 months before I was training relatively pain free). As hard as it was at the time, now that I'm fixed I'm glad I didn't take the surgery option.
In reply to
airbournegrapefruit: I had the surgery about 12 years ago. I underwent a course of physio after that and was told not to sit down for a couple of weeks if I remember correctly. Had to buy a kind of high stool to stand and lean my bum against when I wanted to relax and eat for example - it was either that or lying down. I do remember feeling very apprehensive about sitting down again as I imagined the wound would just rip open again the first time I did..fortunately it didn't. Can't remember how long it took before I went climbing again but I think I was skiing again after about 6months. I can say that the back doesn't give me problems most of the time however I do have to be very careful not to move or strain my back pulling in a certain way. In my case, if I do a pull up and lift my feet up straight ahead of me I'm guaranteed to mess my back up and spend the next few days taking anti-inflammatories and being very very stiff. I've never had any problem climbing at all though (up to about F6c anyway). Hope this helps..its been a while.
---
This topic has been archived, and won't accept reply postings.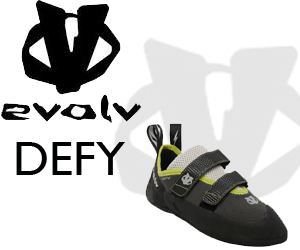 Elsewhere on the site
At a bar in Llanberis an old man chimed in And I thought he was out of his head Being a young man I just laughed it off When... Read more
141203
0
Perhaps the perfect Xmas gift for the climber in your life... Wild Country's Crack School has two of the worlds best crack... Read more
141219
0
F ounded in 1993, Mountain Hardwear are a pretty young mountaineering clothing and equipment manufacturer but are also one of... Read more
141216
0
Rock shoes stink – let's face it. Boot Bananas are the perfect way to fight the funk and keep them fresh. They help... Read more
141219
0