| | |
| --- | --- |
| | / Thoughts on Boardman Cyclocross Bike (CX team) |
This topic has been archived, and won't accept reply postings.
So I am thinking of buying one of these:
http://www.boardmanbikes.com/cx/cx_team.html
Anybody own one and can offer any thoughts? They are presently another 10% off at Halfords online.
Also - what size? I am 6 foot one so figure I will be the large. I want to sit on one but will have to travel from Manchester to Blackpool for the privilege and halfords won't get one in unless you buy it first.
I know the reason not to get one is that they are from halfords (who are a rubbish bike shop) but they look awesome spec wise for what you get for the cash.
In reply to
The Grist: I have one and use it for occasional commuting to work (5 mile ride and train in morning and 20 mile home (via the pub!!))
Is a great bit of kit, is basically a hybrid but with drop handle bars. I reckon the reach on the handle bars is a bit stretchy but not too bad.
Brakes squealed a bit at first but seems to have settled down. I find the top brake levers particularly useful when riding through town, is nice to have the choice of both levers.
Ride it with cyclocross tyres in winter (local lanes can be a bit muddy) but will be swapping to 23C road tyres as soon as this rain stops.
I did consider a Genesis Couer De Fer, but my cycle to work scheme is through Halfords and the CdeF weighs a lot more.
Would thoroughly recommend, was so impressed i bought a Boardman FS Team mountain bike a few months later.
Build quality from Halfords can be a bit questionable, but they sorted a clunky crank for me for free.
Tim
In reply to
Dim Dringo: Cheers for the reply. It does look nice on the net.
I also considered the specialised triscross sport but spec does not compare favourably. What size did you get? How tall are you?
I did see the guy selling it before but it was a medium and I understand he has now sold it.
In reply to
The Grist:
Hi Mark,
I've got one and they're great. I'm just under 6ft and the large is fine for me. It'll be fine for you too.
One thing to look out for is that many of them suffered from problems with the BB30 bottom bracket not having been greased at the factory. After the first few miles spent cycling in the rain, mine was screaming like a scalded cat.
http://www.bikeradar.com/forums/viewtopic.php?p=17269558
Luckily, the fix isn't too tricky to apply - I can send you a link - and even I managed to do it by myself. It's been perfect since. I swapped the tyres for Shwalbe Marathon Plus and added a set of mudguards and a rear pannier rack too, in the interest of commuting. It'll also do for light touring and, of course, you've always got the option of swapping things around again if you want to get muddy.
Cheers,
Darren
In reply to
The Grist: I had one (it's mine that was for sale) and it was fine for the couple of hundred miles I did on it. I got rid because I couldn't justify two winter/commuting bikes and I prefer my Dolan for winter club runs. They're quite heavy, but as you say the spec is phenomenal for the money.
Mine was a medium - and I'm a gnat's short of 6' tall. I could probably have got on ok with a large, but medium felt ok to me - at 6' 1" I think large'll be spot on.
I think the geometry is very similar to the other Boardman road bikes (might even be the same frame) so why not check out which one it's closest to and go and see if you can sit on one of them.
I think you can get extra 10% disco at Halfords, even off sale prices, if you're a British Cycling member, btw - I think you buy vouchers for how much you want to spend and then you pay for your bike with them - so if the bike's £800 in the sale then you might as well join BC for £13.50 a year and get another £80 off.

In reply to
andy: Cheers for the replies. I just bought it in large so will have a new toy to play with. The site said I can pick it up in a few days. Didn't bother with the British Cycling membership but thanks for the tip. I got 10% off online anyway. Will keep my eye on the bottom bracket.
---
This topic has been archived, and won't accept reply postings.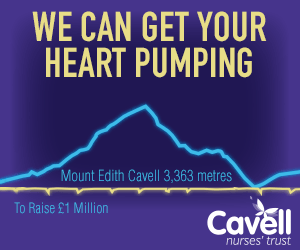 Elsewhere on the site
F ounded in 1993, Mountain Hardwear are a pretty young mountaineering clothing and equipment manufacturer but are also one of... Read more
141216
0
Tonight's Friday Night Video features the Norwegian town of Rjukan, once believed to be the home of the world's tallest... Read more
141219
0
Perhaps the perfect Xmas gift for the climber in your life... Wild Country's Crack School has two of the worlds best crack... Read more
141219
0
Rock shoes stink – let's face it. Boot Bananas are the perfect way to fight the funk and keep them fresh. They help... Read more
141219
0
At a bar in Llanberis an old man chimed in And I thought he was out of his head Being a young man I just laughed it off When... Read more
141203
0
---