| | |
| --- | --- |
| | / LEARN MORE: Dedicated Polartec NeoShell Website |
Polartec
on 30 Apr 2012 -
host109-154-153-95.range109-154.btcentralplus.com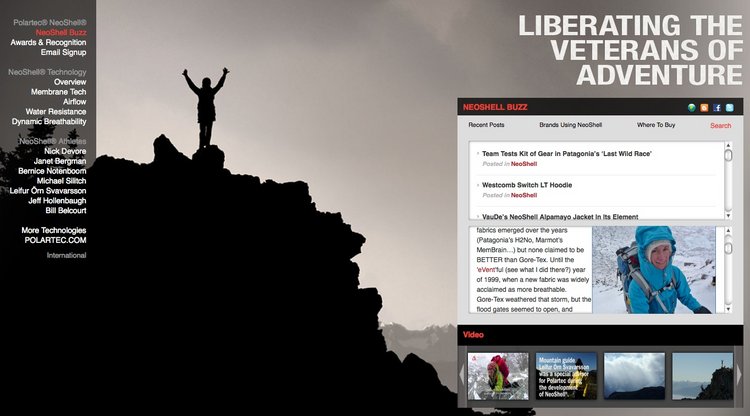 If you would like to learn more about
Polartec NeoShell
: the fabric, our athletes and what people are saying,
visit:
http://www.neoshell.com/blog.php?lang=en
Questions:
If you have any questions about
Polartec NeoShell
please post them here and we will endeavor to answer them.
Feedback:
If you are wearing
Polartec NeoShell
we would love to hear what you think on this thread.
In reply to
Polartec:
Don't mean to get the ball rolling with an awkward one but were there supprly issues last year?
I was and still am in the market for a jacket and am keen to check neoshell out. Rab seemed to be the only manufacturer that got anything on the shelves in numbers.
Will we be seeing a greater range and better availability thus year?
In reply to
rokeeffe: I know, there weren't that many brands with lines available in the UK this year. As you mentioned, Rab had the Stretch Neo collection and we also had Marmot with the Zion jacket, Mammut with the Gipfelgrat and Vaude with the Alpamayo. I think the big new NeoShell garment for the UK this autumn winter will be the Jammu jacket by The North Face. It was available in the US last winter but will be in the UK for 12/13. I'll let you know if there's anything else using NeoShell available in the UK when I find out.
In reply to
rokeeffe:
Hi - me again - I handle the PR and marketing in the UK for Polartec - sorry, I didn't mention that in my last response. I've been doing some research about the points you raised and have found out the following.
Polartec NeoShell was only launched last year with a number of key partners, one of which was Equip. Polartec Neoshell is a new technology, which has never been used in apparel before and there are always going to be challenges when first bringing new innovations to market. It was important that Polartec ensured that every product that left the factory was first quality and therefore extra time was taken to ensure that this was the case.
The issues Polartec experienced last year were not due to supply issues but a result of the commercialisation process required when launching new technologies and ensuring that they perform as per the specification, this process took a little longer than Polartec had initially hoped.
Polartec NeoShell is now fully commercialised and being run by a number of key brands. What's more Polartec NeoShell won ten Industry Awards in its first year. Going forward, there are no concerns with regards to supply issues.
Hope that clears things up a little bit.
Stephanie Briggs - Spring PR - PR for Polartec in the UK
In reply to
Polartec:
Hi Stephanie,
Cheers for that. Much appreciated!
Ronan.
In reply to
Polartec: Any chance we could be seeing a lightweight neoshell jacket suitable for running in the near future?
---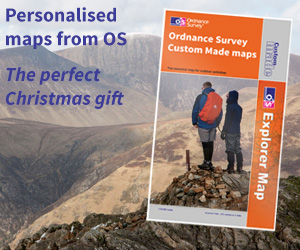 Elsewhere on the site
Perhaps the perfect Xmas gift for the climber in your life... Wild Country's Crack School has two of the worlds best crack... Read more
141219
0
PowerFingers is a simple, easy to use product which is incredibly effective for Climbers who require finger strength and... Read more
141222
0
F ounded in 1993, Mountain Hardwear are a pretty young mountaineering clothing and equipment manufacturer but are also one of... Read more
141216
0
Will Sim and Andy Inglis have made the second ascent of VIII,9 on Ben Nevis, followed by Will making a rare... Read more
141222
0
The release of Peter Jackson's new film The Hobbit: The Battle of the Five Armies on 12th December may not appear to link to... Read more
141212
0