| | |
| --- | --- |
| | / WINNERS: Lyon Outdoor Julbo Facebook Competition |
This topic has been archived, and won't accept reply postings.
Win one of 4 pairs of Julbo Sunglasses by answering a simple question on the Lyon Outdoor Facebook page.
Read more at http://www.ukclimbing.com/articles/page.php?id=4629
The question was:
What are the benefits of Julbo's Zebra Lens?
The possible answers are:
- Photochromic, lens darkens/brightens in accordance with light intensity from cat 2-4 (1-3 for zebra light)
- Anti-fog coating, no condensation. Maximum longevity
- Hydrophobic coating on the outside prevents marking and facilitates the removal of water.
The winners are:
1) David Silcock of Plymouth.
2) David Girling of Loughborough.
3) Tom Ambrose of Braithwaite.
4) Mike Lelliott.
Thank you to everyone who entered.
In reply to
UKC Articles: Got bored of having to click through all the links to get to the comp and having to install some crackbook app.
In reply to
saintlade:
Hi.
Apologies, there should have been a direct link to the comp instead of going via our FB wall. We'll try and get the link updated. Meanwhile the direct link is below.
https://www.facebook.com/LyonOutdoor/app_79458893817
There's no need to install any app, follow the direct link to the comp we're running on FB, like our FB page and answer the question.
As we've done in the past we'll be running comps solely for UKC users in the future so if this one we decided to run through FB doesn't take your fancy keep your eyes open.. :-)
C
The entry link has now been updated and will take you straight to the comp.
In reply to
UKC Articles:
Don't do Fakebook so I guess I'll have to skip this one.
We've now altered the comp to be far easier to enter using a slightly different submission format (but with the same question)
All of the existing entries are on file but anyone entering from now on should find it quicker and simpler to provide your answer.
Direct link is
https://www.facebook.com/LyonOutdoor/app_194975693850063
Hope this helps :-)
C

In reply to
UKC Articles:
Clicking 'like' for companies gives the spurious impression to all your FB friends that you actually like the product. It's a pernicious form of advertising.
You may well like this product but the basic fact is you are clicking 'like' to enter a competition.
---
This topic has been archived, and won't accept reply postings.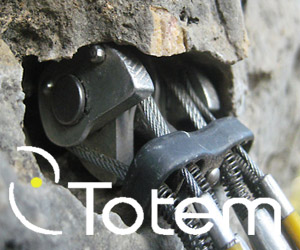 Elsewhere on the site
PowerFingers is a simple, easy to use product which is incredibly effective for Climbers who require finger strength and... Read more
141222
0
With four photos in this week's top ten, and a UKC gallery of stunning images we thought it was time we had a chat with... Read more
141203
0
Perhaps the perfect Xmas gift for the climber in your life... Wild Country's Crack School has two of the worlds best crack... Read more
141219
0
F ounded in 1993, Mountain Hardwear are a pretty young mountaineering clothing and equipment manufacturer but are also one of... Read more
141216
0
Will Sim and Andy Inglis have made the second ascent of VIII,9 on Ben Nevis, followed by Will making a rare... Read more
141222
0
---