WHEN: Saturday 16th of June - 8:30pm


WHERE: Caban Cafe, Brynrefail, near Llanberis, North Wales


WHAT: A slideshow / lecture on climbing!


WHO: James McHaffie, Hazel Findlay, Jack Geldard
James McHaffie, Hazel Findlay and Jack Geldard are running a trad climbing coaching weekend in Wales on the 16th and 17th of June 2012.
As part of that weekend the trio are presenting a climbing slideshow on the Saturday night at the excellent Caban Cafe.
The slideshow is open to the public and will kick off at 8:30pm. The bar will be open, so come along and buy the three presenters loads of beer! They will be talking about big walling in Madagascar, climbing the hardest rock route in the alps, free climbing El Capitan, climbing 9a, onsighting E8, as well as giving tips, telling bad jokes and making fun of each other as much as possible...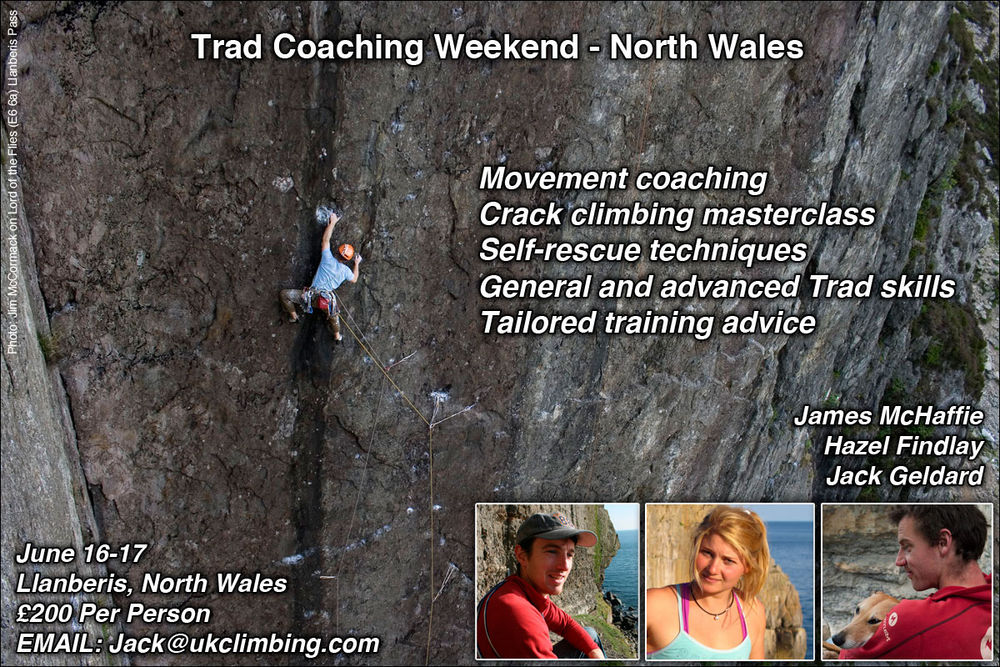 There are still a few places left on the trad climbing course, so get in touch if you want to join in for the whole weekend.
For more info on the coaching weekend see here: http://tinyurl.com/Trad-Course

To get in touch: Jack@ukclimbing.com