Click to view latest messages in all forums

This topic has been archived, and won't accept reply postings.
Premier Post - Job Vacancy at Kendal Wall Shop
by - Kendal Wall
on - 16 Jun 2012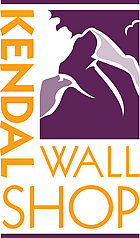 A vacancy at the Lakeland Climbing Centre has become available for the right person to take on the responsibility of the day to day running of the Kendal Wall Shop, this will be a full-time position.

The Lakeland Climbing Centre has recently undergone a huge expansion programme and is currently the highest wall in the country with a 25 metre leading wall. Part of the expansion programme has been the Kendal Wall Shop which has proved to be very successful since it's launch in November. We are soon to be going into our next phase, which will be our online shop, this will require an organised individual who is computer literate.

Although the role is mainly based working within the shop, the successful applicant will be required to work within other areas of Kendal Wall, which will include the front desk, the Creamery Cafe and instruction.

NGB certification is preferable but not essential as we feel your personal climbing knowledge is far more important.

Salary will be commensurate with experience.

Please send your CV to kate@kendalwall.co.uk or send a written CV for the attention of Kate Phillips (address details can be found on the website)

Further details about the Lakeland Climbing Centre can be found at http://www.kendalwall.co.uk

---
This topic has been archived, and won't accept reply postings.

[top of page] - [forums latest]