| | |
| --- | --- |
| | / how to start ice climbing |
This topic has been archived, and won't accept reply postings.
wjacob
on 16 Jun 2012 -
5ad6bf17.bb.sky.com
I am a teenager looking to start ice climbing, but i have no idea where to start!
Does anyone know any good places to go on a course (preferably in the uk) and what kit to get ect just anything i need to know in order to start really! thanks..
In reply to
wjacob: How old are you? 18+?
http://www.pyb.co.uk/courses-detail.php?coursecode=SWM10
Do you climb already? Most people will move onto ice climbing after and apprenticeship in rock climbing and then winter mountaineering. Rock climbing is comparatively easy to get into and once you climb you will meet people and find opportunities to move onto winter stuff. By going winter mountaineering you will learn vital skills about staying alive in the winter mountain environment.
Of course you could just go and try ice climbing
http://www.vertical-chill.com/
but if you want to become an 'ice climber' I would recommend becoming a climber and mountaineer first.
In reply to
Luke Brooks:
I second what Luke Brooks says. Get lots of experience winter hillwalking and doing easier mountaineering routes before moving on to technical ice. Unless you're made of money and can afford holidays in places where ice is roadside and free from objective danger, you're likely to be climbing British ice, which tends to form on cliffs high up on mountains with all the attendant weather and avalanche danger. Getting your first experiences of the winter mountain environment in a less technical and demanding context than climbing ice will be more likely to keep you alive in the long term.
In reply to
wjacob:
Become a good reliable Lead belayer Rock climbing . Rockclimb and Hike alot for your fitness, and E mail every one you've ever heard of going iceclimbing including famous people and ask them to take you along. It may not work But you never know.
Good mountaineering Boots are important. Actual tools etc can be hired.
Good luck it can be hard to get into at first but don't give up!

Rochelle
on 08 Jul 2012 -
cpc7-hitc6-2-0-cust499.9-2.cable.virginmedia.com
---
This topic has been archived, and won't accept reply postings.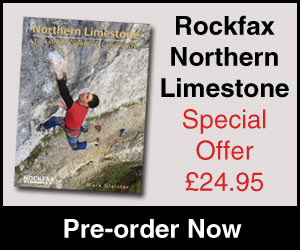 Elsewhere on the site
Perhaps the perfect Xmas gift for the climber in your life... Wild Country's Crack School has two of the worlds best crack... Read more
141219
0
F ounded in 1993, Mountain Hardwear are a pretty young mountaineering clothing and equipment manufacturer but are also one of... Read more
141216
0
Will Sim and Andy Inglis have made the second ascent of VIII,9 on Ben Nevis, followed by Will making a rare... Read more
141222
0
With four photos in this week's top ten, and a UKC gallery of stunning images we thought it was time we had a chat with... Read more
141203
0
PowerFingers is a simple, easy to use product which is incredibly effective for Climbers who require finger strength and... Read more
141222
0
---