| | |
| --- | --- |
| | / Bivis Or one man tents! |
This topic has been archived, and won't accept reply postings.
need some advice of buying a bivi/one man tent, i am looking at spending around £100 to £250. any advice would be great!
In reply to
harveybirch96:
Used a Hilleberg Soulo last night, very nice. A bit out of your price range though.
I quite like bivy bags, but two things:
- Mine's 3 layer eVent, not the lightest fabric, and combine that with surface water or a thick layer of frost, due to the weight I lose a lot of loft around pointy bits of my body - so far mainly my feet. This is only the case with a 400g of fill bag, 700g of fill was fine [rather hot even] for around zero +/- a few degrees. Sticking bottom of bivy bag in backpack provided enough insulation though.
- If it may rain you need a tarp like object to take off your rain gear and get in/out of the bivy under.
In reply to
harveybirch96: Hmmm, it really depends on several factors such as what are you using it for (single night -v- multi day trip), what is the weather likely to be (as mentioned earlier, if its pissing it down and you haven't got a bag cover the remaining kit in your bag can get wet and if you haven't got a tarp you'll find cooking interesting), and do you like to travel light and small (even hooped bivis are less than half the weight and a third the volume of the smallest one-man tent).
I have a one man Lightwave tent which is very adequate though a bit limited on space - can just about get my pack in and cook under the porch - that cost about £110 a few years back. I also have a Vaude hooped bivi that packs light and tiny and also cost about £110. I've been out in an absolute downpour in it and stayed nice n' dry.
You pays your money and you takes your choice!
In reply to
harveybirch96:
Bivy's are great for fine weather, no midgies and for places where it would be hard to put a tent. Bivying in the wet, particularly for several days requires a certain strength of character. You will get damp (condensation and getting in and out). In strong wind and heavy snow the bag will compress down insulation. As soon as you think about carrying a tarp as well, you might as well have a tent. In bad weather you 'wait' in a bivy rather than 'relax/live' in it. Remember all bivies are bit like waterproof jackets once thier repellancy wears off and the face fabric gets soaked breathability drops significantly. Bivvies will survive conditions where tents won't. Whether you will function well after the storm is another matter.
One man tents weigh little more than hooped bivies, offer more comfort; cooking, reading, getting dressed, siting up, storing gear and stay drier. But lack the view and feeling of being 'out in the landscape and the elements' and have limits as to where you would want to use them.
In short thier is nothing like a high bivvy in good conditions, but equally wet weather bivvies will be memorable......
With a solo tents you have to decide if you are happy with a mesh inner (3 season use) or want to use it in winter, and how exposed some camp spots might be; so how light or robust it can, or needs to be.
In reply to
harveybirch96:
If you decide on a tent the Zephyros 2 would fit your budget. I have got one and am very happy with it. Very fast to pitch and stands up well in adverse conditions.
---
This topic has been archived, and won't accept reply postings.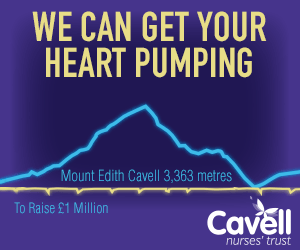 Elsewhere on the site
F ounded in 1993, Mountain Hardwear are a pretty young mountaineering clothing and equipment manufacturer but are also one of... Read more
141216
0
At a bar in Llanberis an old man chimed in And I thought he was out of his head Being a young man I just laughed it off When... Read more
141203
0
Perhaps the perfect Xmas gift for the climber in your life... Wild Country's Crack School has two of the worlds best crack... Read more
141219
0
On Saturday 13th December Greg Boswell and Guy Robertson kicked off their Scottish winter season early by making the... Read more
141218
0
Rock shoes stink – let's face it. Boot Bananas are the perfect way to fight the funk and keep them fresh. They help... Read more
141219
0