| | |
| --- | --- |
| | / Cliffhanger: British Bouldering Champs + Basecamp |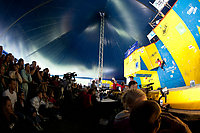 TOP OUT AT CLIFFHANGER 2012
British Bouldering Championships

Sheffield Schools Bouldering Competition (5 July)

Eight mobile climbing walls

Free pro coaching from the Climbing Works

AMI Climbing Workshops

Climblox Hang the Sloper competition

Crag X Pull-up competition


Cliffhanger http://www.cliff-hanger.co.uk is world renowned for hosting one of the biggest and best family-friendly festivals for climbers and lovers of the outdoors. Cliffhanger 2012 promises to be a cracker with not only the British Bouldering Championships http://www.thebmc.co.uk/british-bouldering-championships-2012 in the big top marquee but a whole host of climbing walls, workshops, pro coaching and competitions on offer.

And once you've topped out on the climbing challenge of your choice, this year the entertainment carries on throughout the evening. Sheffield City Council and Heason Events have teamed up with Rat Race Adventure Sports to put on a brand new 'Festival within a Festival' with a live music arena in the evening, an onsite camping village and onsite parking in Sheffield's biggest green space, Graves Park.

When: 6-8 July 2012
Where: Graves Park Sheffield - see map http://www.cliff-hanger.co.uk/visiting/the-venue/
Tickets: Day ticket entry is £7 (or £6.50 online in advance) & you can upgrade your ticket to include Rat Race Basecamp camping, music & parking http://ratracebasecamp.co.uk/

For all the latest news follow us on facebook https://www.facebook.com/heason.events and twitter https://twitter.com/#!/heasonevents

In reply to
MattH:
Can someone explain why if buy my tickets in advance I can only purchase 2 tickets at a time? If I pay by credit card it costs an extra 3.99%, if I pay by debit card it costs £1.99. To buy 3 tickets (2 seperate orders) would cost £3.98, but I save £1.50 (50p per ticket). As I missing something?
In reply to
jcharles:
And hats off to you guys for emailing me about this comment! Thanks very much for that.
In reply to
jcharles:
I just spoke to the guys at Rat Race (who are sorting the tickets) and they said that the ticketing system is set up to accept two ticket purchases at a time if you would like to book the additional ticket over the phone please call the office on 01904 409401 and we will be happy to help. I guess that the same goes to anybody wanting to book more than 2 tickets. I will ask them to make this clear on the website.
Looking forward to it...
MattH
SarahC
on 04 Jul 2012 -
pat50b.rtkl.com
In reply to
MattH:
Just wondering- if anyone is driving up there from London in time for the Bouldering Competition on Saturday morning, and has 2 seats in the car to fill (we'll split petrol costs!) Please let me know :) Thank you!
Sarah
In reply to
MattH:
Cliffhanger festival cancelled due to weather however the bouldering is still going on - this has knackered my weekend - and theirs as well I guess, best event of the year
---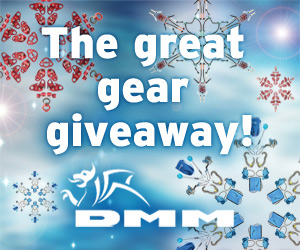 Elsewhere on the site
Perhaps the perfect Xmas gift for the climber in your life... Wild Country's Crack School has two of the worlds best crack... Read more
141219
0
On Saturday 13th December Greg Boswell and Guy Robertson kicked off their Scottish winter season early by making the... Read more
141218
0
F ounded in 1993, Mountain Hardwear are a pretty young mountaineering clothing and equipment manufacturer but are also one of... Read more
141216
0
Rock shoes stink – let's face it. Boot Bananas are the perfect way to fight the funk and keep them fresh. They help... Read more
141219
0
With four photos in this week's top ten, and a UKC gallery of stunning images we thought it was time we had a chat with... Read more
141203
0
---