| | |
| --- | --- |
| | / Lochaber, Glencoe, Ben Nevis Survey - Win £50! |
*Posted with permission of UKClimbing*
Take part in our survey and win a £50 Amazon Voucher!
Do you climb, cycle, ski, walk or do any other sport in Lochaber - Glencoe, Ben Nevis, Fort William, Kinlochleven, Ardnamurchan, Knoydart areas?
I am a post graduate business student at the University of Glasgow and for my dissertation project I am working with the Outdoor Capital of the UK to investigate the effect the OCUK brand has had on perceptions of the Lochaber area. I would be very grateful if you would take the time to participate in our survey – it should only take around 6 or 7 minutes to complete and you could win a £50 Amazon voucher for taking part! To take the survey and details of how to enter the prize draw please click on this link before Monday 23rd July –
https://www.surveymonkey.com/s/PX3XGRZ
If you have any difficulty accessing the survey or if you would like more information please contact me at 1102814s@student.gla.ac.uk
Many thanks,
Steve Sheridan
In reply to
stevegs: Although I have visited Lochaber several times over the last few years I hadn't previously come across the "outdoor capital of the UK" as a brand and I'm afraid my reaction to it is entirely negative. It's one thing to use it as a slogan, but to claim it as a "brand" as if it were a fact just annoys me. I can't see anything on the website to justify that claim, and magnificent although it is there must be other areas which have an equal or better claim.
In reply to
stevegs: I got to question 3 and gave up. This is dreadful, just marketing not a dissie. Even when I left the survey it took me to "the brand"
I Suspect you're taking the piss.......
In reply to
stevegs: I've completed your survey. The thing that most perplexed me was the assumed agreement that Lochaber and environs was The Outdoor Capital Of The UK. Whilst the attractions it offers are tremendous, I suspect that many other places would stake their claim to be TOCOTUK with equal validity; and the marketing of Lochaber as TOCOTUK is more likely to encourage me to visit other places.
Promoting the region in a unified way bringing together the many potential outdoor activities it offers and the benefits to be derived for taking part in them without using this self-proclaimed and rather naif title would be a better thing; better still if it reached out to the other potential benefits the region offers of which people might be unaware, such as using the dark skies thereabouts for astronomy (when clear, of course), and promoted them too.
T.
Right, I'm off to The Catering Capital Of My House and putting the kettle on
In reply to
stevegs:
Like previous posters, I had a look at the survey and gave up after a couple of questions, largely because it assumes agreement that Ft Bill is the 'outdoor capitol of Scotland'.
In reply to
stevegs:
I've been to Fort William, Lochaber, Glencoe, etc etc many times but never been to the Outdoor Capital of the UK so answered those specific questions thus.
Lochaber - one of my favourite winter venues on the planet.
THE OUTDOOR CAPITAL OF THE UK? - my arse! ...and I'm from Stockport so my standards aren't that high!

As for the questionnaire - not sure what question 11 is all about. There were a lot of negatives when it came to THE OUTDOOR CAPITAL OF THE UK - sorry but you've gone to far here (and I suspect I'm not alone).

X
In reply to
stevegs: The survey is now closed - I've had a superb response, so thanks very much to everyone who took the time to participate. Good luck in the prize draw!
Steve
---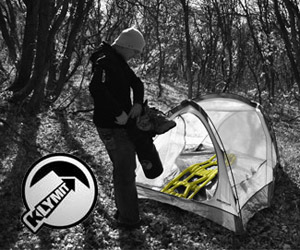 Elsewhere on the site
Perhaps the perfect Xmas gift for the climber in your life... Wild Country's Crack School has two of the worlds best crack... Read more
141219
0
With four photos in this week's top ten, and a UKC gallery of stunning images we thought it was time we had a chat with... Read more
141203
0
Will Sim and Andy Inglis have made the second ascent of VIII,9 on Ben Nevis, followed by Will making a rare... Read more
141222
0
PowerFingers is a simple, easy to use product which is incredibly effective for Climbers who require finger strength and... Read more
141222
0
F ounded in 1993, Mountain Hardwear are a pretty young mountaineering clothing and equipment manufacturer but are also one of... Read more
141216
0
---