View latest messages in My Forums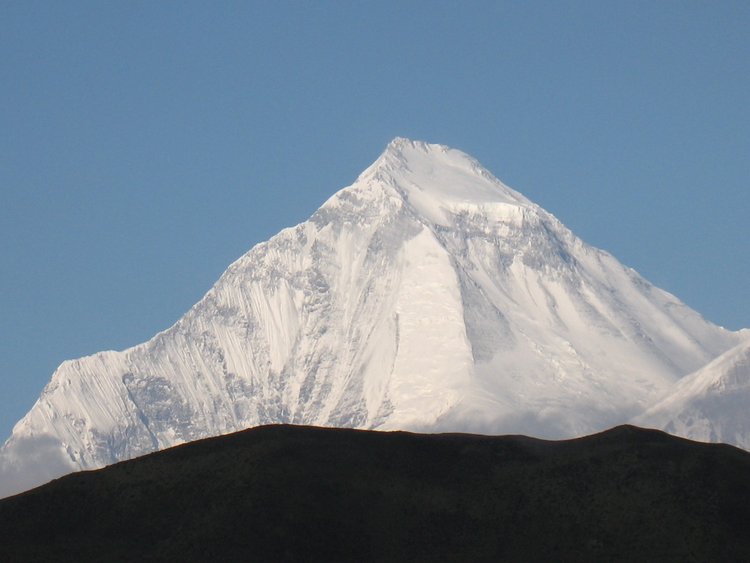 Jagged Globe 2013 Dhaulagiri Expedition
At 8,167m, Dhaulagiri – 'The White Mountain' - is the seventh highest mountain on the planet, first climbed by legendary Austrian mountaineer, Kurt Diemberger and Swiss/Austrian team, in the pre-monsoon season of 1960. Our expedition will attempt the North East Ridge, the line of the first ascent.
More details here: http://www.jagged-globe.co.uk/exp/itinerary/dhaulagiri.html
We are always looking for the 'next thing', so building on the success of our Makalu expedition in 2011 (we also had a small team on Lhotse in spring 2012), we decided to attempt Dhaulagiri in spring 2013. Robert Anderson is leading the expedition. Robert was the lead climber on the 1988 Everest Kangshung Face Expedition and has led Jagged Globe teams to the summits of Cho Oyu, Shishapangma, Makalu and Everest. (He is also leading a Jagged Globe expedition to attempt a new route on Vinson this coming 2012-13 season).
2013 Dhaulagiri Expedition dates: 7 April to 31 May 2013
Cost: £17,295 joining in Kathmandu
We are looking for suitably experienced mountaineers to join this team. If you have previous 8,000m experience and are comfortable on Alpine AD/Scottish III/IV then get in touch. Please send your climbing CV to Simon Lowe at climb@jagged-globe.co.uk or phone 00 44 114 276 322.
Jagged Globe has previously organised expeditions to 10 of the 14 8,000m peaks - Everest, Lhotse, Makalu, Manaslu, Gasherbrum I, Gasherbrum II, Broad Peak, Cho Oyu, Shishapangma and Kangchenjunga.
In reply to
Tom Briggs - Jagged Globe: I may be nitpicking here, or even wrong, but isn't Diemberger a "legendary Austrian mountaineer"?
The team was essentially Swiss which is probably why no pictures of Diemberger are in the book, despite him summiting.
Colin H
---
My Forums