| | |
| --- | --- |
| | / Come and join the new White Spider Staff Family |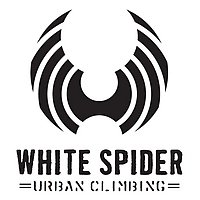 We had a phenomenal response to the request for help with the building of the White Spider Climbing wall from all you good folks at UKC. We now have the opportunity to follow that up with an offer of work at our amazing new facility.
The climbing wall itself is less about plywood and carpentry, and more about innovation and art!
Why not join us and be able to influence how this great new facility will work.
We are looking for two more people to join our customer services team - more of a family really - who can bring this amazing new climbing facility to the folks of South London and beyond.
If you are interested in joining us then please send your CV and a covering email to info@whitespiderclimbing.com
We look forward to hearing from you soon.
Cheers,
The White Spider Climbing team
In reply to
White Spider Climbing Wall:
You had me excited for a minute there. Kingston is in South
west
London.
That might sound pedantic but you are going to be further away from anyone in South London than either the Reach or Craggy Island (which are both about na hour's journey from me by the way, in case any kind souls want to build a full-size wall in South London)
In reply to
trouserburp: If you want to be even more pedantic, Craggy Island is in Guildford which is a lot further West than Tolworth!
In reply to
Oceanrower: There's another craggy island in Sutton.
In reply to
remus: Think you'll find that's called Craggy 2 not Craggy Island. Pedantically speaking.
In reply to
Oceanrower:
The aim wasn't to be pedantic! Just hoping someone would build a big wall in South London
In reply to
White Spider Climbing Wall: blimey what a lot of pedantic-ness. Never mind that, find some staff and get it open soon. Your 20 mins from me instead of craggy 2's 1 hour! I like craggy 2 but in rush hours it can be a real real chore to get there. You're opening is fab.
---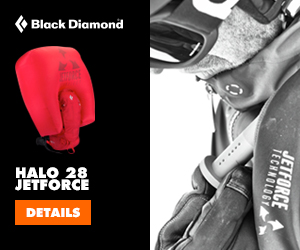 Elsewhere on the site
Rock shoes stink – let's face it. Boot Bananas are the perfect way to fight the funk and keep them fresh. They help... Read more
141219
0
Perhaps the perfect Xmas gift for the climber in your life... Wild Country's Crack School has two of the worlds best crack... Read more
141219
0
The release of Peter Jackson's new film The Hobbit: The Battle of the Five Armies on 12th December may not appear to link to... Read more
141212
0
Tonight's Friday Night Video features the Norwegian town of Rjukan, once believed to be the home of the world's tallest... Read more
141219
0
F ounded in 1993, Mountain Hardwear are a pretty young mountaineering clothing and equipment manufacturer but are also one of... Read more
141216
0
---