| | |
| --- | --- |
| | / Climbing Gozo |
This topic has been archived, and won't accept reply postings.
If anybody out there has climbed on the Maltese island of Gozo and would like to share information on good crags/boulder spots/DWS venues to head for, then please do so!? Cheers
In reply to
mikewiggs:
I climbed on Gozo quite a bit about 20 years ago during family holidays. Mainly solo-ing and self top-roping routes that were in the then fairly recent guide book co authored by members of my climbing club who'd been developing Maltese climbing along with local climbers, and some that weren't.
The best places were "The Inland Sea" and "Mgarr Ix-Xini" but there's rock all over the place - I did some routes on slabs above Dwejra Bay - again some in the guide book and some not, and all quite good.
A comprehensive guide to Malta and Gozo came out a few years ago. It looks brilliant and I'm sure tells of much development in the last 20 years. It's offered for sale here:
http://www.maltaclimbingguide.com/
Maybe you can get it in UK? Needlesports are usually a good bet for guide books.
Failing that if you think it's worth having I can lend you the old guide book - it's not much more than a pamphlet really - easy to send to you and for you to send back. Assuming you're in the UK and returning after your trip to Gozo!
Enjoy your trip - it's a wonderful place whether yoiu're climbing or not.
In reply to
mikewiggs:
If you are doing any trad, take some CAMP Tri-Cams (or Viamont / Kouba ones, but CAMP ones are more easily sourced)
In reply to
mikewiggs: Hi Mike the comprehensive guidebook is unfortunately unavailable however there is an "adventure guidebook" which features sport climbing and bouldering/ dws in Malta and Gozo thats still available. Here's a link :
http://www.amazon.co.uk/The-Adventure-Guidebook-Maltese-Islands/dp/9993206431
There's some great DWS at Mgarr ix-Xini creek and also at Dwejra, check out also the video made by Sonnie Trotter and Katie Brown:
http://www.vimeo.com/18331106
Best bouldering probably East of Ramla l-Hamra beach. Its all in that guide..if you don't get it let me know and I can give you more pointers.
In reply to
Blue Straggler: Wont be climbing trad, but thanks for the advice anyway!
In reply to
Martin Bennett: Thanks for the detailed info mate, and the offer of the pamphlet. Im sure i can find alot of the info on the net if i set my mind to it though, but thanks anyway. From the response it sounds as if i wont be short of rock to get on! Cheers!

In reply to
coverdale: The video is pretty inspiring! Thanks for the info man, i think i'll get a copy of the guide.
---
This topic has been archived, and won't accept reply postings.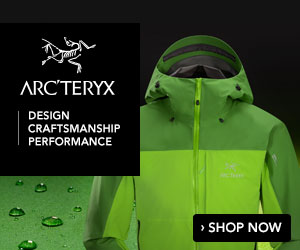 Elsewhere on the site
F ounded in 1993, Mountain Hardwear are a pretty young mountaineering clothing and equipment manufacturer but are also one of... Read more
141216
0
PowerFingers is a simple, easy to use product which is incredibly effective for Climbers who require finger strength and... Read more
141222
0
With four photos in this week's top ten, and a UKC gallery of stunning images we thought it was time we had a chat with... Read more
141203
0
Will Sim and Andy Inglis have made the second ascent of VIII,9 on Ben Nevis, followed by Will making a rare... Read more
141222
0
Perhaps the perfect Xmas gift for the climber in your life... Wild Country's Crack School has two of the worlds best crack... Read more
141219
0
---