Click to view latest messages in all forums

Premier Post - Test the BMC Android RAD app and win a free guide
by - BMC Office
on - 13 Sep 2012 - www.thebmc.co.uk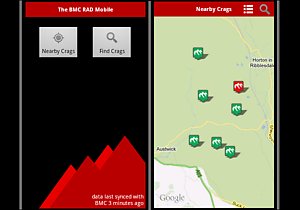 Help test the BMC Regional Access Database (RAD) app - and you could win a free BMC guidebook

We've been busy working on building an Android app for the RAD. It's not quite finished, but we'd like to give the geekier of you out there the chance to try out a beta version.

Be one of the first to get RAD on your phone: http://www.thebmc.co.uk/android-beta-rad

All bug reports emailed to: it.corner@thebmc.co.uk will be entered into a draw for a free BMC guidebook.





---

[top of page] - [forums latest]