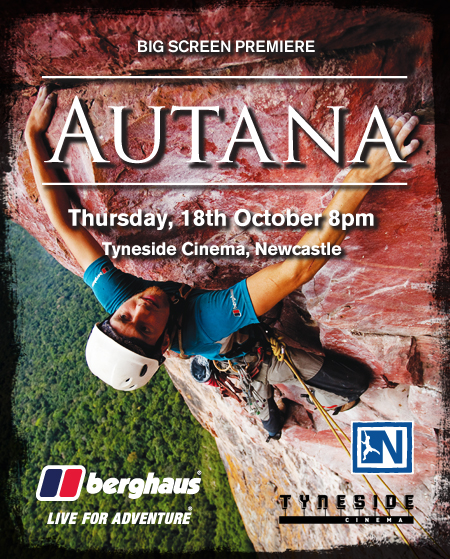 Berghaus and Alastair Lee are proud to present the big screen world premiere of Autana, Lee's latest (epic) climbing film. The premiere will be held at Tyneside Cinema on Thursday 18th October at 8.00pm, with tickets priced from £8.50 (concessions for students and OAPs). Autana follows the progress of climbers Leo Houlding (UK), Sean Leary (USA) and Jason Pickles (Salford), as they head deep into the Amazon in an attempt to make the first ascent of the east face of the remote tepuy (table top mountain), Cerro Autana.
The action beings with a covert journey via military check-points and secret ports through Amazonas State. The team of clandestine climbers, disguised as tourists, travel down the Orinoco River to the remote village of Ceguera. There, they make a traumatic psychotropic visit to the local Shaman to gain access to the sacred mountain, which is regarded by the tribespeople as the stump of the 'tree of life'.
From there, sweltering humidity, porter chaos and an assortment of jungle nasties are just a part of this spectacular journey of self-discovery and big wall hunting. Autana sees the team of redoubtable characters find their way up the jungle infested rock face, where they are amazed not only by the climbing, but also by a 'luxury' wall camp in the incredible Autana cave system (the highest elevated cave system in the world), just below the summit of the tepuy.
Recounting a trip unlike any other, adventure film making has taken another step with Autana. Original, experimental, entertaining and visually stunning, the film is by Posing Productions, presented by Berghaus. For more information and to book tickets for the premiere, visit
https://www.tynesidecinema.co.uk/whats-on/films/view/autana-first-ascent-in-the-lost-world
or call 0845 217 9909.
To find out more about Berghaus visit
http://www.berghaus.com.