| | |
| --- | --- |
| | / Another gear recommendation thread |
This topic has been archived, and won't accept reply postings.
I was about to buy myself a set of piste skis but there's a nagging thought in my mind that as much as I love flying down the piste and racing that's not where I want to go with my skiing...

Is there such a thing as a ski that I can happily take on a piste holiday but I could also do a bit of day touring/ beyond lift exploration on? Until I get really hooked and want to get myself a more dedicated touring set up. I'm probably talking more 'finding some untouched, away from the crowds powder' than 'epic slogs into the wilderness'.
In reply to
seanjc:
The short answer is yes..lots!
Depends on a few things like:
How well you ski?
How much on or off-piste or touring will you do?
What skis are you on now?
What boots are you on?
How much do you wanna spend?
Do they need to be a burly race type construction or would you get on with a slightly softer ski?
I'd start looking at a waist of about 80mm upwards, with a turn radius of around 16m+ if you want the skis to turn/carve a shorter turn.
In reply to
chrisfecher: I'm a strong skier on piste, happily carve fast, tidy turns on all slopes but have little experience of off piste/ touring.
I would imagine the majority of my skiing will be on piste, just judging by who I usually have the chance to ski with. What I really want to get into is more adventurous freeskiing territory.
I'm tempted to buy some piste skis for now as I only have my fixed angle downhill boots at the moment and then get myself a complete separate set up as I get more opportunity to get away from the crowds (and have saved more money).
There are so many options I don't know where to start. I've never bought skis, only ever hired or raced on club skis at uni.
Thanks for the help.
In reply to
seanjc:
My advice is to keep on hiring skis (but choose mid fat skis orientated more to off piste, eg Scott missions) and wait until you can buy the whole set up touring boots, skis and bindings) I the meantime spend some of them money you will save on off piste lessons
In reply to
seanjc:
Based on what you've said here's a few that would work well on piste and still be fun in the soft stuff without going nuts on width and sticking more to piste performance/all mountain.
K2
Rictor 80mm 16m
Aftershock 86mm 17m
Sideshow 90mm 20m (freeride)
Volkl
RPM 80 80mm 16-18m
RPM 84 80mm 17-18m
Bridge 95mm 16 - 18m (freeride)
Atomic
Blackeye Ti 82mm 16m
And so on. With every brand out there having this sort of spread it's tricky to zone in on what's going to work best. I've skied all these recently so this is what I've listed, and I think it shows a good range between ski brands with K2 which are quite supple and Volkl skis which can be quite stiff. It does boil down to taste for many on that. I like the RPM 84 because its super solid underfoot and you can crank GS turns on them all day long. The Aftershock would be in the same ball park as the RPM but it's more supple and less lively so comes in from another angle if you like.
The 'Sideshow' and 'Bridge' are flat skis so no binding system, these can however be fitted with a crossover binding like a Marker Duke or Tour then you have the best of both worlds whether you wanna have a go at touring or just hit the pistes. These skis are wider but have plenty of shape so carving is still fun. It aint like skiing on race skis for sure, but their has to be some compromise?! The positive side to skis like the Sideshow and bridge is that skiing off trail is heaps easier and lots more fun?!
Whittle it down to a couple of skis and then try them. Its always fun skiing a fresh set of skis so I wouldn't put you off buying, its part of the sport!
Cheers

In reply to
chrisfecher: Thanks for the tips, I'll see if I can get my hands on a few of these to test this season and then make a decision on where to commit the pennies!
---
This topic has been archived, and won't accept reply postings.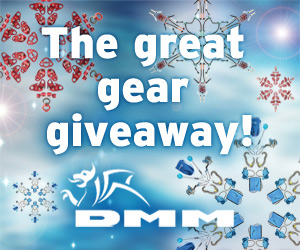 Elsewhere on the site
F ounded in 1993, Mountain Hardwear are a pretty young mountaineering clothing and equipment manufacturer but are also one of... Read more
141216
0
This years ROCfest will be slightly different. We've decided to run a Climbing Festival, not just a competition! Over... Read more
141216
0
Climbing Technology's range of winter hardware continues to grow and for winter 2014 they have a crampon in the range to... Read more
141217
0
Steve Dunning has made what is likely the tenth ascent of The New Statesman, the classic and bold gritstone arete at the Cow... Read more
141216
0
With four photos in this week's top ten, and a UKC gallery of stunning images we thought it was time we had a chat with... Read more
141203
0