| | |
| --- | --- |
| | / Rab Vapourise Guide pant |
This topic has been archived, and won't accept reply postings.
How do you rate it? All the previous Rab gear I have owned has been of great quality.

I am just wondering what the performance of these in your typical Scottish winter day (blowing a gale and wet).

When saying rain I am obviously meaning the performance before a waterproof over trouser is needed.

Cheers,

AT
In reply to
An Triubhas:
I bought a pair of these, after having used the plain VR trousers for the past 3 winter seasons. So far they've done 2 routes with me in the Norries.
Basically a beefed up version, though the little touches and tweaks make it a far superior pair of troos IMO.
The side zips on the calves mean itll fit round Alpine Touring boots, whereas the plain ones had to go inside the boot.
Under-boot lace means Gaiters are less needed (I dont tend to wear gaiters anyway), but yet to test them out on deep snow or bog, so cant comment on how effective they actually are.
Vents on the thighs are great to prevent overheating on the walk-in, and are surprisingly effective.
All-in-all very chuffed with them, throughly reccommend. Combined with a pair of merino leggings underneath, the old version was all I ever wore for Scottish Winter stuff, dont even pack Goretex troos anymore, as even in very wet conditions, the only time I ever got wet legs was when kneeling in snow, and even then, the VR system dried out extremely quickly once moving again. Cant say the same for the guides, as only had them out a couple times, but reckon theyll perform similarly.
cheers,
BOS
In reply to
An Triubhas:
I got a pair for this season, have not used them thus far but have used the VR jacket alot for winter and bought the trousers under the pretense that they would be pretty similar but a bit beefed up.
In terms of waterproofness the outer gets wet quite quickly in anything but a light drizzle but they work very much like paramo or buffalo in so much as they wick water to the outer very quickly, keeping you dry and warm on the inside even if your soaked on the outside. Given how breathable the fabric is, they are quite windproof but my regular VR jacket can let biting cold through (although I'd imagine this is less of a problem in the guide version).
As has been mentioned the features are impressive, articulated knees and the like. The holes for cord to tie down the bottom is handy, this combined with the super-gaiter things on my boots means i'll probably try do without gaiters as I hate them. The crampon patches dont seem as hardy as the ones on my friends backcountry guides but time will tell how durable they actually are. I usually have loads of trouble getting trousers to fit as I have shorter legs and a small waist but the size small guides fit me perfectly. I run quite hot and would melt if I wore wool leggings under the VR trousers as I find them really warm.
I'll probably take some cheap waterproof trousers with me in properly grim weather but in most cases i'd expect to get away with just the VR layer on the outer. FWIW, I usually take a gore-tex jacket with me to put over my VR top but find the VR itself is comfortable enough to by worn by itself in anything but proper grim conditions.
Bottom line - VR stuff is great, works kind of like pile/pertex garment but less heavy and I find Rab stuff fits my bodyshape alot better than paramo/buffalo

In reply to
An Triubhas:
Been using a VR Guide Jacket for the last year for walking guiding, scrambling & easier winter routes (don't really do harder ones!). It's superb, one of the best bits of kit I've ever had. Impressed with the toughness of the material (the trousers are largely the same fabric). The face fabric is much more abrasion resistant than normal VR & I haven't managed to damage it despite it being my most used top of the last 12 months. I never needed anything over the jacket in any rain or snow I came up against - although given the amazing weather in the NW this year it didn't get tested too often.
Iain
---
This topic has been archived, and won't accept reply postings.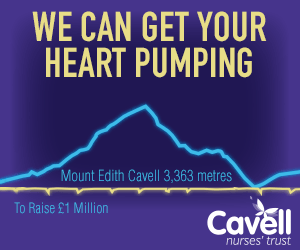 Elsewhere on the site
The Epicentre Mega Winter Sale starts in store 9am Christmas Eve. We have a great selection of in store only deals from... Read more
141218
0
On Saturday 13th December Greg Boswell and Guy Robertson kicked off their Scottish winter season early by making the... Read more
141218
0
F ounded in 1993, Mountain Hardwear are a pretty young mountaineering clothing and equipment manufacturer but are also one of... Read more
141216
0