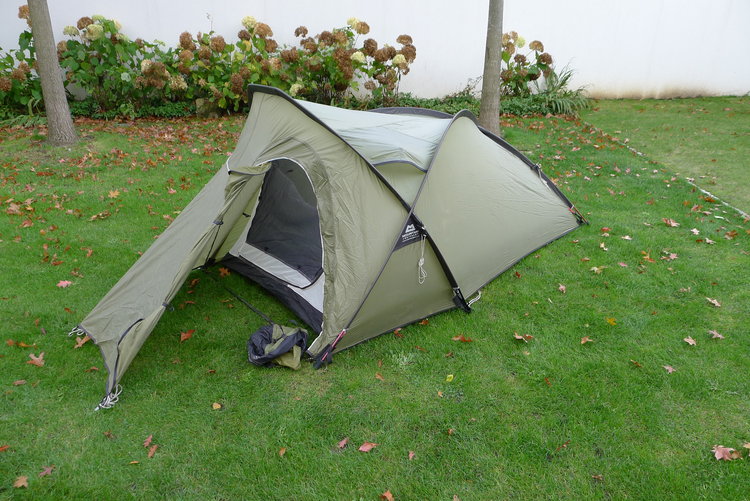 I've got the following for sale. Prices include postage, but could arrange pick-up in north london for a reduced price (I go to the Castle climbing wall quite a bit). Any questions - please get in touch. Photos of all the items here:
http://www.flickr.com/photos/chrisdotb/sets/72157629943555713/with/8153496555/
Tent, Mountain Equipment Dragonfly £125
A really good lightweight 3 season mountain tent. Light enough to use for mountain marathons (around 1.8kg) but sturdy enough to pitch on top of a windy hill. About 6 years old but not used at all in the last 3 - hence sale.
Ice Axes, DMM Fly Pair, £110
Very minimal use so in excellent condition. Some cosmetic surface rust on the picks. The shafts are covered in bicycle inner-tube to make them easier to hold onto without a leash which also means that the paintwork is in perfect nick underneath. Come with Black Diamond chokehold leashes.
PHD Down Gilet £80
I think this is called the Winter Sun. It's a special they did once and isn't shown on the website, similar to Minimus but with more down. Less than 1 year old but literally worn a couple of times - it's too big for me. Size: medium.
Harness, Black Diamond Primrose AL, £15
Womens size 12. Used but no signs of excessive wear around the important belay-loop area.
Fleece, Mountain Equiupment windstopper, £20
Size 12/medium. Very little use.
Trousers, 2 pairs of Rohan Striders, £20 and £80
Womens size 12. Lightweight softshell, windproof, showerproof trousers. A brushed, fleecey inside with a stretchy tough outside. 1 pair hardly used at all, the other used quite a bit - fleece starting to bobble on the inside but look fine on the out and have no cuts or holes.