| | |
| --- | --- |
| | / UKC Cuillin Conditions report 6 November 2012 |
This topic has been archived, and won't accept reply postings.
A superb cold blast and my earliest ever Cuillin winter routes with Guy Steven this weekend.
Climbing.
We climbed Dave Ritchie's excellent CD Buttress V,6 up on Thearlaich on Saturday, stashed the rack then came back to climb a great new route on Sunday. Deliverance was the name chosen as the Cuillin had "delivered" on Guy's first winter sortie. You can read my version-
http://skyeguides.co.uk/deliverance-vii7-4th-november/
and Guy's modest version-
http://guysteven.blogspot.co.uk/
Conditions
Ludicrous quantites of snow fell overnight Saturday leaving avalanche debris in the great Stone Shoot to deal with on Sunday. The shear line was where we had belayed at the foot of CD Buttress, about 100m below the top of the shoot.
Cameron also reported a wide avalanche at the north end of the Cuillin-
http://www.ukclimbing.com/forums/t.php?t=526243
Avalanches on this scale are a first for me in 18 Cuillin winters. The cold winters in 2009 and 2010 gave a wee bit of windslab but big wet-slab is very unusual.
Outlook
So far we have 2 of the 3 crucial stages suggested by Tom Patey for perfect Traverse conditions; a massive dump and a thaw right to the crest- the Ridge would have been great if solid this last w/e. As ever in this situation it's a very fine line on whether the crest of the Ridge will strip before the next cold arrives at the weekend. Optimists will keep a close eye & be prepared for a possible rush on Friday. I'll watch temps & try to get glimpses when the cloud clears and post updates.
In reply to
Mike Lates:
SHHHHHHHHH!!!!!!! Pete's sake! You can't say that on here! If it is good nick there'll be 60 folk going for it all on top of each other!
In reply to
jonnie3430: Tickets available as you cross the bridge:)
Experience shows very few get it together even when I have been positive. Of those who acted Stevie Ashton probably was the happiest when he broke the record in 2008.

---
This topic has been archived, and won't accept reply postings.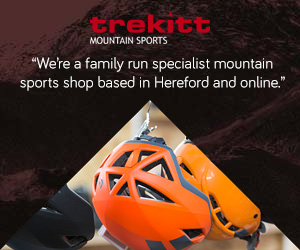 Elsewhere on the site
This Winter Conditions page gives a summary of what is being climbed at the moment, what is 'in' nick and what the prospects are... Read more
The Epicentre Mega Winter Sale starts in store 9am Christmas Eve. We have a great selection of in store only deals from... Read more
141218
0
This years ROCfest will be slightly different. We've decided to run a Climbing Festival, not just a competition! Over... Read more
141216
0
F ounded in 1993, Mountain Hardwear are a pretty young mountaineering clothing and equipment manufacturer but are also one of... Read more
141216
0
On Saturday 13th December Greg Boswell and Guy Robertson kicked off their Scottish winter season early by making the... Read more
141218
0