| | |
| --- | --- |
| | / Sprint Triathlon Tips |
This topic has been archived, and won't accept reply postings.
I've my first ever triathlon in ten days' time. It's a short one: 400 m swim in a 25 m pool, 10 km cycle on a stationary bike, 3 km run on a treadmill. I'm generally pretty fit but am looking for any basic tips for the event. My swim is my weakest event (I reckon I'll finish it about 8.5 minutes), and my run will be about 11 minutes, and as for my cycle I've no idea as I've never really been on a stationary bike! I used to be good on a bike though, and I've done a kilometer in 1.18 before. Should I just go hell-for-leather in every event or will I just die if I do this? Should I save something in the pool? I'm going to have a go on a treadmill and on a stationary bike to see what they feel like and am going to work my crawl, but any other things that could help me out? Cheers
In reply to
Mr Fuller: At that distance, if you're fit i would just rip it up. don't worry about leaving anyting. you might just feel weird in the legs when you go from bike to run but that'll pass.
In reply to
Mr Fuller:
The swim is the least important so go at a pace that leaves you in a fit state to go harder in your better legs.
I've done every distance bar olympic and I think sprints are by far the most painful but they are great fun and less work than longer ones.
Enjoy the fear, excitment and buzz and if you totally mess up (like I did) half drowning, then having a heart rate so high your eyes pulse with each beat for the rest of the race you'll still get a PB and it will be easy to beat the next time.
Good luck and remember, the more fun you're having, the faster you're going.
Cheers
Toby
In reply to
Page: Really Crank up the cadence in the last KM of the bike leg and your legs won't feel so much like Jelly when you get off and run.
if possible try to be wearing kit you can swim/bike/run in and it will save time on transition.
In reply to
Mr Fuller: Cheers, that's all helpful stuff. I'm going to absolutely go for it then. There's apparently a heart rate monitor on the bike so I might stick it at 90% and see if I can last!

In reply to
Mr Fuller:
Last year I did my 1st sprint triathlon, on not very much, or more like no training. Similar in that was reasonably having done lots of cycling, a bit of running and having never swum that far doing front crawl before. The girl in the lane next to me did breast stroke the whole way and was faster than my front crawl (12mins for 425m!) but I overtook her within 1 min on the bike...
Summary would be don't go hell for leather in the swim as you'll much yourself up for the bike. When you get off the bike all the blood will be in your quads and so it'll be quite hard to balance for a few secs.
Practice oyur changovers as well as you can save valuable time on those by being organised and able to put bike shoes on quickly etc.
There was such a good atmosphere at the one we did definately keen to step up a distance and do the next one... Olympic here we come!
---
This topic has been archived, and won't accept reply postings.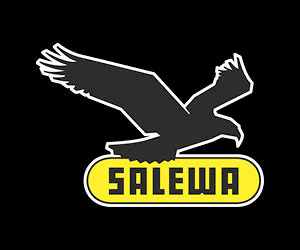 Elsewhere on the site
Will Sim and Andy Inglis have made the second ascent of VIII,9 on Ben Nevis, followed by Will making a rare... Read more
141222
0
The release of Peter Jackson's new film The Hobbit: The Battle of the Five Armies on 12th December may not appear to link to... Read more
141212
0
Perhaps the perfect Xmas gift for the climber in your life... Wild Country's Crack School has two of the worlds best crack... Read more
141219
0
F ounded in 1993, Mountain Hardwear are a pretty young mountaineering clothing and equipment manufacturer but are also one of... Read more
141216
0
PowerFingers is a simple, easy to use product which is incredibly effective for Climbers who require finger strength and... Read more
141222
0