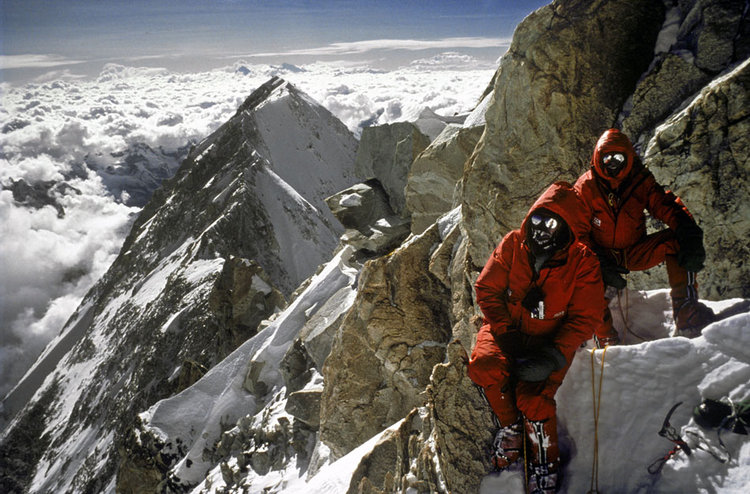 If you live near Oxford, London or Glasgow, next week there are three great events to go to, organised by Community Action Nepal.
Entitled 'First on Kangchenjunga' featuring Joe Brown, Doug Scott, Tony Streather, Naoe Sakashita, Marko Prezelj, Andrej Stremfelj, Vasily Elagin, Professor Mike Searle, Simon Pierse, Hilegard Diemberger plus host Jim Curran.
Tickets are also available on the door at each venue.
Tuesday 13th November 2012, 7.00pm � 10.00pm OXFORD:

University, Museum of Natural History, Parks Rd OX1 3PW Tickets �15.00 Tel: 01865 778536 or Blacks, Oxford
Wednesday 14th November 2012, 10.30am � 9.15pm LONDON:

Royal Geographical Society, 1 Kensington Gore, SW7 2AR Tickets priced �15.00 to �32.00 available online from our ticket agents
http://www.worldexpeditions.co.uk
or by cheque from the CAN office Tel: 01768 484842
Friday 16th November 2012, 7.00pm � 10.00pm GLASGOW:

Royal Concert Hall, Sauchiehall Street G2 3NY Tickets �15.00 Tel: 0141 353 8000
http://www.glasgowconcerthalls.com
More details:
http://www.ukclimbing.com/gear/news.php?id=5072