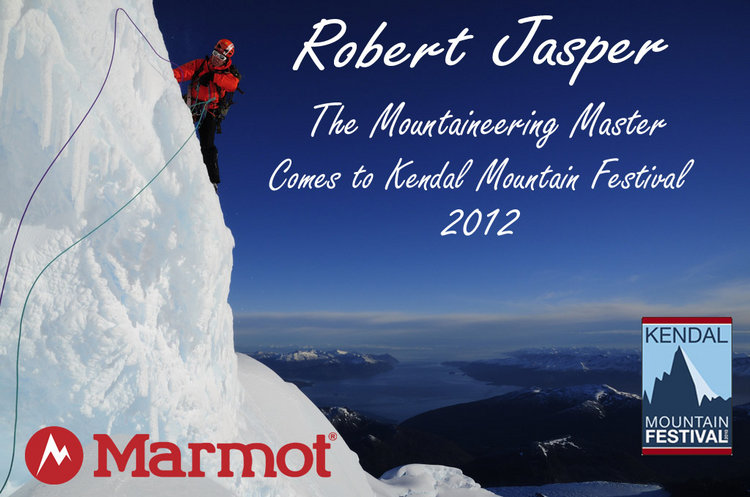 How many mountaineers have climbed 8c? How many 8c climbers have also soloed the three great North Faces of the Alps in record time? Robert Jasper has and, astonishingly, those life-defining ascents form only part of the impressive CV of the man who will be the main attraction of Marmot Night.
Add to that an 8a first ascent on the Eiger, hard new routes in both Tierra del Fuego and Baffin Island and climbing Mt McKinley by two different routes in four days and it's obvious we're talking about an exceptional climber.
Robert will begin the evening by talking about his much celebrated first ascent of the "Japanese Direct" on the Eiger North Face and delve into his long love affair with the Nordwand and the numerous climbs he has tackled on the historic mountain face. He will also cover his much celebrated first ascent of "Odisea de Magallanes" Monte Sarmiento in Tierra del Feugo.
John Horscroft will be kicking off the evening by exploring Robert's motivations and what makes him return time after time to the toughest climbs in the toughest locations.
Kendal Brewery Theatre - Friday 16th November 8pm - 9.30pm
Marmot Night: Robert Jasper Tickets £9.50
Ticket Sales Tel: 01539 725133
Buy tickets online here:
http://www.mountainfest.co.uk/boxoffice.cfm?eventId=3657
Also check out the following great Marmot supported films during this years Kendal Mountain festival:
Driven to Dispair:
http://www.youtube.com/watch?feature=player_embedded&v=0IebYXyd4G0
Time For the White Room:
http://www.youtube.com/watch?v=O7qAinHzupE