| | |
| --- | --- |
| | / Setesdal- where to stay? |
This topic has been archived, and won't accept reply postings.
I've been lucky enough to pull a trip together to Setesdal at the end of Feb and am trying to get a few things sorted. Does anyone have any experience of the Valley? By all accounts it a quite spot, but how hard is it to get accommodation? Obviously with a new (and very inspirational) guidebook out, more punters like me will be heading there, so it will be a bit tighter. How hard is it to get up and down the Valley? If we book in and Valle and it's not cold enough, will it detract from the trip to travel up to the higher falls?
In reply to
HenryJM: theres a group of us heading there early feb, booked a large cabin/house through this website
http://brokke.com/
never been there before so cant comment, looks very good tho.

In reply to
HenryJM: getting up and down the valley on the main road (Highway 9) is fairly straightforward, as long as you're not overly enthusiastic with the accelerator or brakes! No problems at all getting all the way from Rysstad to Hovden, and didn't really feel that our non-4x4 hire cars were struggling.
Last year's conditions were a bit poor over the period we were out there (new year - hopefully Feb will be better for you) so we spent quite a lot of our time further afield - climbs were better formed out on the Dalen road (Highway 45) so we drove that quite a bit; it was more exciting driving than the main valley road but, again, fine as long as you're sensible. Once or twice we felt it wise to dig out the snow from a layby before parking up.
In fact the only problem we had was getting back late one night to find the road up to the hytte park at Brokke was in a bad state and we managed to slightly damage the underside of the hire car, which was an expensive mistake. The road seems to be fairly regularly ploughed, so I think we were just unlucky.
The Brokke hyttes are lovely, by the way - thoroughly recommend them. Much more info, including recent road conditions reports, at the website:
http://www.climb-setesdal.com/
Cheers
Jamie
---
This topic has been archived, and won't accept reply postings.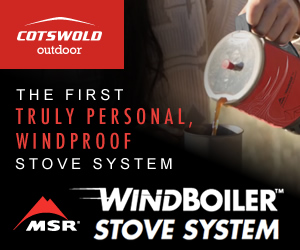 Elsewhere on the site
This Winter Conditions page gives a summary of what is being climbed at the moment, what is 'in' nick and what the prospects are... Read more
Perhaps the perfect Xmas gift for the climber in your life... Wild Country's Crack School has two of the worlds best crack... Read more
141219
0
At a bar in Llanberis an old man chimed in And I thought he was out of his head Being a young man I just laughed it off When... Read more
141203
0
On Saturday 13th December Greg Boswell and Guy Robertson kicked off their Scottish winter season early by making the... Read more
141218
0
Rock shoes stink – let's face it. Boot Bananas are the perfect way to fight the funk and keep them fresh. They help... Read more
141219
0