| | |
| --- | --- |
| | / Running (or climbing for that matter) in Doha |
This topic has been archived, and won't accept reply postings.
Has anybody been to Doha?

I've got a work trip there and am wondering if I'm likely to be able to get some decent running in outside.

I'm assuming there is no climbing but would be very happy if there was
In reply to
ClimberEd: I'd be very surprised if there is any climbing to be had. I've only been to the city and was only there for less than 24 hours but flying in it's basically a sandbank that's been built on. For running - there is a corniche if I remember correctly.
In reply to
ClimberEd:
Hi I've lived in Doha now for 4 months and yes there are both!
There is a climbing community on Facebook called Doha climbers this will tell you the most.
There is only 1 artificial climbing wall here, in the Apsire Zone, but it seems they won't staff or open it, so people have to resort to jumping the fence.
However, there is plenty of outdoor climbing. Some is inland in sink holes at the end of the Salwa Road, the rest is on the coast. It seems there are single pitch top rope climbs, but you will need a 4wd to get there.
You can run along the Corniche which is really nice and is 8km each way. There is also a running and training circuit in the Aspire Zone Park (near Villagio). This is a pleasant grased park (with artificial bird noises) and is full of families, but plenty of peopel use it to workout.
The weather her right now is very nice so it will be perfect for running.
I saw rain for the first time today since moving here!
Dean
In reply to
deanr:
Thanks Dean, that's great info, and really good to know.
You are about to be descended upon by the great and the good from the world of climate change in a fit of hypocrisy.
In reply to
ClimberEd:
We've just had a memo that 20,000 people are coming to Doha. Apparently, It's the biggest conference the country has ever had! That's my commute shagged. Enjoy it.
---
This topic has been archived, and won't accept reply postings.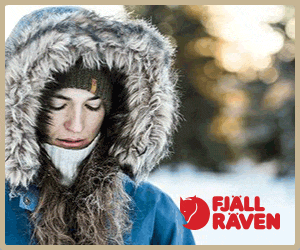 Elsewhere on the site
Steve Dunning has made what is likely the tenth ascent of The New Statesman, the classic and bold gritstone arete at the Cow... Read more
141216
0
The release of Peter Jackson's new film The Hobbit: The Battle of the Five Armies on 12th December may not appear to link to... Read more
141212
0
This years ROCfest will be slightly different. We've decided to run a Climbing Festival, not just a competition! Over... Read more
141216
0
Climbing Technology's range of winter hardware continues to grow and for winter 2014 they have a crampon in the range to... Read more
141217
0
F ounded in 1993, Mountain Hardwear are a pretty young mountaineering clothing and equipment manufacturer but are also one of... Read more
141216
0