| | |
| --- | --- |
| | / Quick one for the accountants? |
This topic has been archived, and won't accept reply postings.
Trying to get my head arround Balance sheets and profit and loss accounts. Did some at Uni but struggling to remember....

Can anyone help with the following question.

I am a manufacturer in my first year of business so when I come to do my P&L account I presume I put opening stock at 0, purchases at what ever I spent on raw materials, but what about closing stock? As I manufacture the goods from raw materials to order, do I calculate how many items I could manufacture from those raw materials I have in stock and then put the retail value of those item combined? For example if I had enough fabric left to make 10 chalk bags, do I put my closing stock as the value of those 10 chalk bags?

Hope someone can assist as a day googling has boggled my brain.

Cheers
Gc
IMO it should go down as the value in it's current form. If you haven't added the value to the raw materials yet you can't put that value on the books.
In reply to
gcandlin: usually the lower of cost and net realizable value.
In reply to
Simon CD:
Definitely not to be recorded as the sale price of the bags since you haven't even put the labour in to make the bags (not to mind the risk you cannot sell the bags, etc.,). Otherwise you could increase the book-value of your business by taking cash and simply buying fabric and putting it in store.
When you have work in progress, things get more complicated and you may want to think of valuing work in progress as some intermediate value of raw materials and final value.
SimonCD's answer seems good. Don't know if sometimes you would use the replacement value of the fabric (but only if it still has an economic use to your business). Certainly when you're doing cost accounting you get into that sort of calculation.
In reply to
michaelc: Thanks for your advice all. So it seams that we are saying that until the raw materials are turned into the product itself I should just be recording the value of the raw material as is.

In reply to
gcandlin:
Yes. Complete your accounts as if a tax inspector or auditor was there as they may be one day.
---
This topic has been archived, and won't accept reply postings.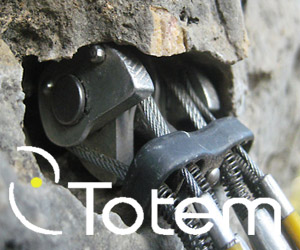 Elsewhere on the site
With four photos in this week's top ten, and a UKC gallery of stunning images we thought it was time we had a chat with... Read more
141203
0
F ounded in 1993, Mountain Hardwear are a pretty young mountaineering clothing and equipment manufacturer but are also one of... Read more
141216
0
Perhaps the perfect Xmas gift for the climber in your life... Wild Country's Crack School has two of the worlds best crack... Read more
141219
0
Rock shoes stink – let's face it. Boot Bananas are the perfect way to fight the funk and keep them fresh. They help... Read more
141219
0
Tonight's Friday Night Video features the Norwegian town of Rjukan, once believed to be the home of the world's tallest... Read more
141219
0
---