View latest messages in My Forums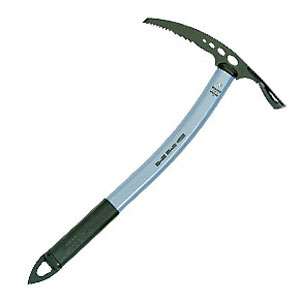 DMM Cirque Ice Axe Cosmetic 2nd only £39.99!
As part of our xmas offers this year we have some DMM cosmetic 2nd cirques available for the knock down price of £34.99. This is a belter of an alpine axe and as many people can testify being a cosmetic 2nd means exactly that, it will have a scratch or a blemish on it, a little like how it would look if you had used it once!
So get one while stocks last as they don't make this model any longer.
http://www.v12outdoor.com/catalog/product_info.php?products_id=1313
In reply to
V12 Outdoor:
I've just purchased one of these, but notice that they don't come with a DMM leash.
Does anyone want to sell me one? PM me if you do, cheers!
In reply to
Jack Finney:
Just had an email from V12 confirming that leashes are included. Fantastic!
In reply to
Jack Finney:
Mine arrived yesterday - doesn't look like a cosmetic second, but didn't come with a leash. Might drop them an email...
In reply to
Flash:
I had two arrive today expecting leashes after reading your earlier post, but no leashes were with the axes.
I've emailed them, but they said they don't come with leashes since it's a cosmetic 2nds offer.
In reply to
V12 Outdoor:
Two friends bought them one came with a leash the other didn't! Bit odd.
---
My Forums