| | |
| --- | --- |
| | / website advice |
This topic has been archived, and won't accept reply postings.
Hi All,
I know this sort of thing has been asked before - but I couldn't find a precise answer & I know that computer things change by the day.
I'm looking to build & maintain my own website - which I want to have some static pages - i.e. what i do/offer & some blog type pages - reviews, trip reports, general musings. I already have a domain & would like to have emails that go to that domain.
I'm happy to pay a (small/reasonable) hosting fee for premium versions (don't want ad's etc) but my search is slowly sending me mad. It will need to be relatively template driven as I don't understand (or want to!) the concept of code;
So far I've looked at the following:
123Reg - everyone says no - and they've been awkward to deal with over the domain name.
moonfruit - looks like it does what it says - but haven't found it very intuitive - also can't really get my head round their blog option.They also limit 'trial' mode to 15 days & I don't want to launch the site till I'm ready.
Wordpress - doesn't seem to do email?
Wix - doesn't do email.

I know there are a lot of people in the same boat on here so any opinions / thoughts / recommendations welcome.
cheers
Kelv
In reply to
Kelcat:
The email is a separate thing from the website - it goes through whoever hosts your domain. If you set Wordpress up through (for instance) Zen hosting, and you have a domain, then the hosting interface makes it easy to have kelcat@kelcat.co.uk, chelseabuns@kelcat.co.uk etc.
In all other respects, I've found that Wordpress has done all the things you're looking for a site to do.

In reply to
Kelcat: I made our work website using www.weebly.com.
Free of charge and simple to use - drag and drop what you want although maybe not as versitile or neat as one coded by a professional. I did get someone more computer literate to do a few bits but it is 99% my own work
I did have a blog set up within the website but I binned that and use Facebook instead - you can get the html code to put it on a page off Facebook easily enough. It is easier to reach a wider audience with Facebook too.
You can create email forms within Weebly although they are quite basic so I have used other sites such as EmailMeForm to make forms. They give you the html code which, again, you can just drop into a box in Weebly. I am looking at changing these to forms done by MailChimp, which can then integrate bulk emails in the future.
If you want to look, the site I made is here
http://bit.ly/TNQkTO
---
This topic has been archived, and won't accept reply postings.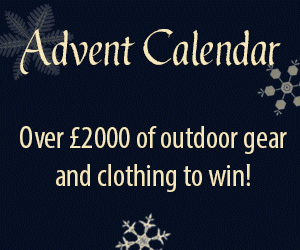 Elsewhere on the site
This years ROCfest will be slightly different. We've decided to run a Climbing Festival, not just a competition! Over... Read more
141216
0
Climbing Technology's range of winter hardware continues to grow and for winter 2014 they have a crampon in the range to... Read more
141217
0