| | |
| --- | --- |
| | / CLASSIC tent/Bivi/SnowHole pitches in NW Scotland in Winter |
This topic has been archived, and won't accept reply postings.
To gain the last of my QMD's before Winter ML Assessment, I will be backpacking/mountaineering in or around NW Scotland from Jan to early Feb.

I am very capable of selecting pitches and snowhole sites, but I am interested to know if anyone out there has, by chance or otherwise, found the most amazing situation (Or Site) to do this?

I am planning on "mountaineering,etc" around Torridon, the Isle of Skye, Glen Coe, Mamores, and anywhere else that the weather maybe foul or challenging, thinking of using a mountain tent as a base for a few days at a time, and carrying a shovel "to sleep high".

Photo's are useful, whereas Grid Refs could be vital:-);-)


THIS IS A GREAT OPPORTUNITY TO REMEMBER AND TALK ABOUT THE GREAT TIMES... I ESPECIALLY WANT TO HEAR ABOUT CLASSICS
In reply to
rich pyne: One last thing from me... 40 years of mountaineering experience is worth the same to me as 4 years of hard alpinism, I have massive respect to all,no matter how insignificant or majestic it felt at the time, every mountaineer/hillwalker has moments of awe...
In reply to
rich pyne: I've found some great spots over the years, but half the fun is finding these places yourself - sometimes a little oasis in a sea of boulders or a tiny flat grassy platform on a sloping and inhospitable hillside.
I find possible spots by studying maps. Sometimes they turn out to be poor, but often they come up good. If you're camping low down, old settlements/shielings can make great locations - soft short grass, level platforms, stone walls for shelter and cooking out of the wind.
Torridon and Skye are generally rough and boggy but with a bit of cunning, you can find some great camp sites.
That's all I'm going to say though - start looking at maps where you'll be going and plan your route including possible overnight stop locations and back-ups if they turn out to be uncomfortable.
In reply to
wee jamie:
Entirely agree with jamie, knowing in advance reduces the fun, and a photo doubly so. Also many of these spots are special because you are unlikely to meet anyone else at them. Publishing lists of Grids on teh Web would change all that.
I suspect for many regular scottish hill goers its very similar to asking them to publish thier list of non mBA bothies....its not going to happen!
have fun and enjoy yourself, remember the days out are more important than a bit of paper at the end of it.

In reply to
ScraggyGoat: I see your point on all of that guys.. this topic was really intended to get people to think about where they have been over the years, a bit of reminisance is a wonderful thing.. I apologise asking for Grids,etc. I agree completely on the reasons you mentioned. thank you
---
This topic has been archived, and won't accept reply postings.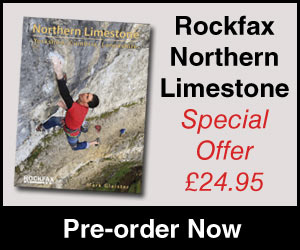 Elsewhere on the site
Rock shoes stink – let's face it. Boot Bananas are the perfect way to fight the funk and keep them fresh. They help... Read more
141219
0
F ounded in 1993, Mountain Hardwear are a pretty young mountaineering clothing and equipment manufacturer but are also one of... Read more
141216
0
With four photos in this week's top ten, and a UKC gallery of stunning images we thought it was time we had a chat with... Read more
141203
0
Tonight's Friday Night Video features the Norwegian town of Rjukan, once believed to be the home of the world's tallest... Read more
141219
0