Click to view latest messages in all forums

Premier Post - Primus Express Lander: a UK multi-fuel stove
by - Rosker
on - 14 Dec 2012 - www.rosker.co.uk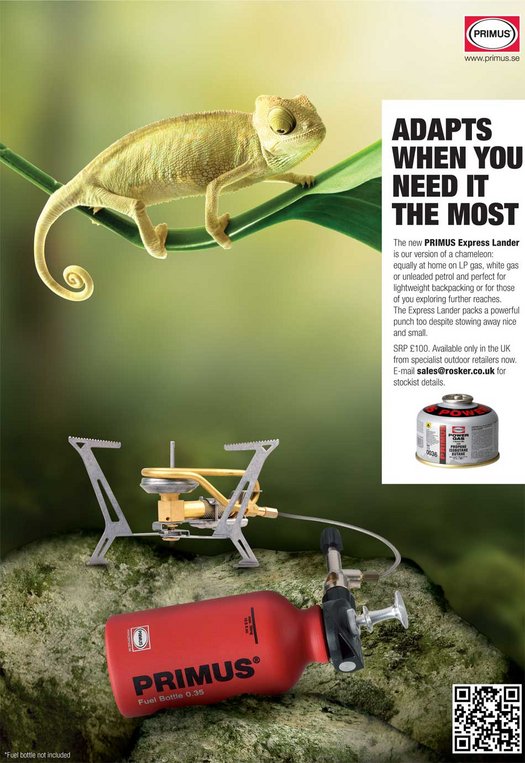 The Primus Express Lander Stove is an ultra-light [175g] multi-fuel stove made for the UK – which is why you won't find it on the Primus website.

At £100 it's small enough to fit into the palm of your hand and runs on Primus Powerfuel [white gas] and LP gas cartridges. Stable enough to accommodate 2l pots, it's suitable for use in all weather conditions and extreme cold temperatures.

Available in the UK from specialist outdoor stores now.

Email sales@rosker.co.uk for stockist details.

---

[top of page] - [forums latest]