| | |
| --- | --- |
| | / Conditions for basic winter skills |
This topic has been archived, and won't accept reply postings.
Hello,

I'm hoping to take my wife out this side of Christmas to find something white and snowy to start teaching her some basic winter skills.....kicking steps, using crampons, ice axe arrest etc.

Has anybody got any ideas of where there is currently some snow on a suitable hill to learn some of these basic skills?
We live in Manchester, so my plan was to go up to the Lake District, but I'm really not sure where is going to be best as I've not been out yet this winter.
I guess the obvious area is around Helvellyn for snow at the moment, but I'm really just after some gentle slopes to plod up rather than exposed ridge lines or gullies.

Thanks in advance.

Phil
In reply to
Phil J Booth: Hiya Phil,
Over the last month I have been using the Helvellyn area, including Brown Cove Crags to teach winter skills, and they are both quite friendly areas.
Usually(When it's not warm and wet) there is a wide variety of aspects and angles, including gentle slopes with good run-outs for self arrest. B.C.C, being lower tends not to have as much snow as The East Face, but the walk in is very quick( under an hour), and the road is pretty good.
The East Face itself has loads to go at, and nearly always find stuff to do in there, and it's not as intimidating as it looks from this side of the tarn. We managed a full day last week, doing self arrest, crampon stuff, steps etc., and even managed a snow anchor session, though it was raining a bit by then.Last year I took a guy with Cerebral Palsy there to climb, he loved every minute.
To check on the snow conditions, look at lakedistrictweatherline.co.uk .
There is a Fell Top Assessor who generally goes up Helvellyn very day, taking photos etc., so you can see whether it is worth going or not.
If you end up in The Snow Bowl on the East Face, what out for avalanche conditions, they do happen there. I watch a cornice break off last December, and the tip ended up right next to the tarn, but the side of Catstye Cam can give nice long slopes to play on, finishing at a summit.
Rich
In reply to
rich pyne:
Rich, thats really useful thanks. I'd been considering Brown Cove but I've never actually been there myself. Is there parking near the Helvellyn YHA?
Next question then is has anyone seen how much snow is still around in Brown Cove in recent days?
Phil
In reply to
Phil J Booth: Just to note that Brown Cove is on the east side as you know, but Brown Cove Crags are on the west side. The parking is off the A591.
In reply to
More-On: Yeah, that's right. Swirls Car Park (A591)is where you need to head to for Brown Cove Crags.
For the East Face and Brown Cove,as far as I am aware, you can park at the YHA at Greenside, up through Glenridding.
For the fell top conditions, have a look at :-
http://www.lakedistrictweatherline.co.uk/gallery
- This was today, still looks reasonable, but soft. It needs to go cold.
Rich

In reply to
Phil J Booth: I think Brown Cove itself wouldn't work for you at the mo. If the snowline is at 750m (so the weatherman says), it will be quite rocky at the bottom of the cove, the most consistant stuff will be nearer the top. I think it would be a bit too steep up there and the run-out will be quite bad,ie exposed rocks.
I suggest going from the Patterdale/Glenridding side, and have a pad around Red Tarn, there is more than enough to go at round there.
Rich
---
This topic has been archived, and won't accept reply postings.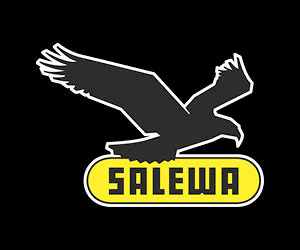 Elsewhere on the site
This Winter Conditions page gives a summary of what is being climbed at the moment, what is 'in' nick and what the prospects are... Read more
Perhaps the perfect Xmas gift for the climber in your life... Wild Country's Crack School has two of the worlds best crack... Read more
141219
0
Tonight's Friday Night Video features the Norwegian town of Rjukan, once believed to be the home of the world's tallest... Read more
141219
0
Rock shoes stink – let's face it. Boot Bananas are the perfect way to fight the funk and keep them fresh. They help... Read more
141219
0
The release of Peter Jackson's new film The Hobbit: The Battle of the Five Armies on 12th December may not appear to link to... Read more
141212
0
F ounded in 1993, Mountain Hardwear are a pretty young mountaineering clothing and equipment manufacturer but are also one of... Read more
141216
0